What I love about living in the Northeast is that our winters are actually winters. When I was growing up, I lived in the south for two years, and the winters were so mild that it barely felt like winter at all. I'm one of the rare people that actually enjoy the cold weather, and December is the best winter month in my opinion. The holiday season tends to put everyone in a great mood, and I've noticed that everyone's spirits tend to be just a bit more uplifted and jovial. Since Christmas and Hanukah both fall in December, you'll notice that travel is extensive, and people travel the world to visit their friends and family to celebrate the holidays.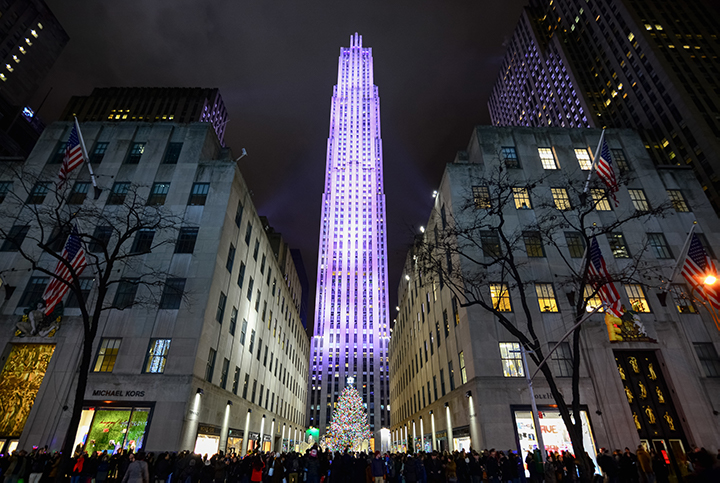 Because everyone seems to be in a great mood this month, it's a great time for you to put your English skills to practice. You'll notice that everyone is much more friendly and willing to ask you how you'll be celebrating the joyous season. You can learn popular English sayings through social media, you can exchange pleasantries on the subway, and you'll be able to express the beauty of the New York City in the winter with those around you. December in New York City is a magical place to be, and you'll love being here during this time of the year.
I've narrowed down some unique things to do this month in New York City so you can marvel in the sights and lights while simultaneously putting your English skills to practical use.
Rockefeller Christmas Tree, all December
This site is a no-brainer for the holiday season. Tourists from all over the world come to New York City just to see this iconic scenery. Rockefeller Center is a quick walk from Times Square, so it's a pretty hub any time of the year, but it's recommended to plan ahead if you're interested in seeing this destination, as it can get pretty busy. Avoid the weekends if you can, and if you're looking to get an up-close view, be prepared to face long lines and heavy crowds, but once you get the perfect picture, you'll realize how worth it it is! Bring your friends so you can practice your English-speaking skills with your group and other admirers. When you're thinking of the perfect hashtag for your social media post, you'll also be able to see what everyone else is using, further utilizing your English comprehension skills.
SantaCon, Saturday, December 14th
If you're interested in a unique holiday celebration, this is an event you should check out. Twenty-somethings all over the city dress up as Santa or elves during the day and frequent select bars throughout Manhattan. It's fun watching all the Santas travel throughout the streets of the Big Apple. If this doesn't sound like fun to you (I'm one of those people), this is a good day to hibernate and catch up on your classic Christmas movies. No matter what you do this day, you'll surely put your learned English skills to use. Be sure to stay warm no matter what you decide!
New Year's Eve Fireworks Dinner Cruise, December 31st
Surely you're aware of the Times Square New Year's Eve celebration, but standing still for hours on end (without a bathroom!) in the cold isn't for everyone. If you need something to do with plenty of sights of New York City, be sure to look into the options for this cruise. Not only will you be away from the massive crowds, but you'll have a beautiful view of the city skyline. Grab your friends and mark your calendar to ring in 2020! No matter what you choose to do to ring in the new year, you'll have plenty of options when it comes to putting your learned English skills to use!
While December in New York City can be a bit on the colder side, the excitement around the holidays will surely keep you entertained and warm. With plenty to do no matter where you go or what holiday you celebrate, December has no shortage of activities. And if you're trying to put your English skills to use outside of the classroom, you'll be surrounded by tons of people this month, so you'll have plenty of opportunities to socialize with these people as you marvel at the beauty of the city. Grab your friends, stay warm, and have a wonderful holiday season!
---
American English is one of the most commonly used languages in the world, yet it's also one of the most complicated to learn. Native English speakers have an advantage, as they were raised with the language in their educational system and in their general community. Newcomers to the language often face challenges due to the unique nuances and complicated grammatical rules.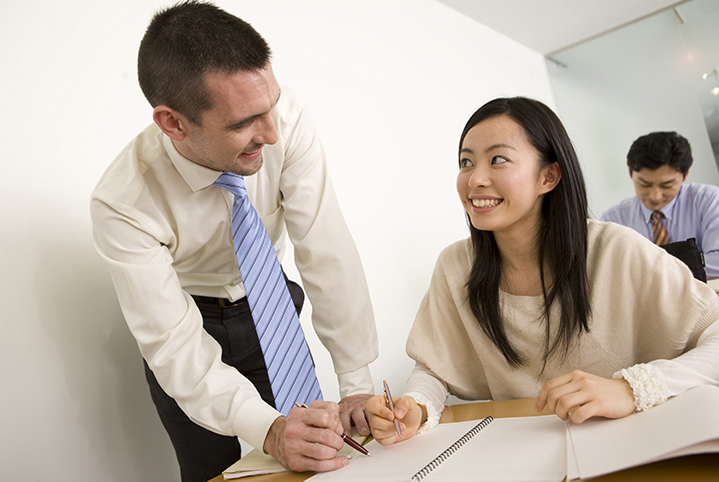 The New York English Academy sets out to help those interested in learning American English by designing coursework catered to the American dialect for a more integrated and natural experience in the real world. Additionally, the school's location in the heart of New York City ensures that students benefit from an immersed experience in great American culture. Regarded as the cultural capital in the country, New York City offers authentic American English experiences mixed with dozens of other languages due to its diverse culture.
For those that want to take their American English learning experience one step further, New York English Academy also offers a TESOL (Teachers of English to Speakers of Other Languages) program. This program provides learned masters of the English language the tools and methods required in order to teach others the American English language.
There has always been a huge draw to learning American English due to the influence that the language has on the rest of the world. From pop culture to science to just general mass use, American English seems to be practically everywhere. Due to this influence, there are educational facilities all over the world that provide TESOL programs, but there are tremendous benefits to enrolling with New York English Academy for this very program.
Personalized training
The TESOL courses at New York English Academy provide students with experienced teachers and tutors that will help translate and transfer proven methods and abilities that will help each student be an effective teacher of American English. Through various teaching strategies, each student will learn practices that will not only engage the students, but they will also enhance the teacher-in-training's understanding of teaching methodology.
Practical pricing and schedules
Many institutions find that they can get away with charging a massive amount for tuition and practical classroom training fees. New York English Academy, however, understands that each student's journey is unique. Scheduling, cost, and lifestyle all factor in the practicality of the program's feasibility. The school also understands that most students have either a full-time job or are in another educational program simultaneously, which is why the program is designed to fit these unique schedules and life demands.
Any area in the United States offers tremendous settings for advanced learnings, but New York City is over and above the most unique location. As a cultural melting pot, individuals from all over the world come to this great city to work, study, and simply visit, meaning that there are constantly hundreds of languages spoken here at all times, At every corner, you're likely to encounter other people speaking languages other than English. This experience will surely prepare you and help you practice your English speaking and translating skills for the classroom.
Since each individual learns at a different speed and rate, and since each person will benefit from unique methodologies, it's important to remain flexible. New York City will certainly help you with that skill, and the best bonus is that you're in one of the greatest cities in the world! So while you're studying with the New York English Academy, you'll also be immersed with plenty of tremendous and historical sites.
Gone are the days of relying on textbooks and workbooks for learning a new language. Developed instructors are learning and proving that individuals are learning more effectively from interactive activities and communicative tools. By engaging with one another, the classroom experience emulates the real-world experience of using American English to communicate with one another. Not only will your students be equipped and armed for life outside the classroom walls, but you as a TESOL instructor will be more prepared for future students, and your curriculum will be fine-tuned.
American English continues to attract people from all over the world. The language has a tremendous effect on countries from all over, and the New York English Academy has designed the TESOL program to cater to students interested in effectively teaching the language to interested speakers, and its unique program design will set you up for a practical yet fun learning experience.
---