Was it just me, or did winter just NOT want to end this year? Thankfully, as May is finally here, we can place our bets on warmer days and brighter sunshine. I've been itching to get outside and enjoy the cooperative weather, and I finally can, so I wanted to bring you all the best activities that New York City has to offer in the springtime. As I've mentioned in previous posts, there's nothing better than springtime in the Big Apple. With tons of parks and an endless list of things to do, you'll never run out of ideas.
If you're looking for ways to put your English skills to use, check out the fun things to do this month that will not only give you your fresh air, but they'll force you to interact with others using your English phrases and social skills. The better weather tends to put everyone in high spirits, so you might find that you'll be interacting with many new people, maybe even making new friends, so come prepared with your best "getting to know you" English phrases. Additionally, lots of the activities relate to honoring our servicemen and women, so I also suggest practicing your phrases that thank these people for their dedication.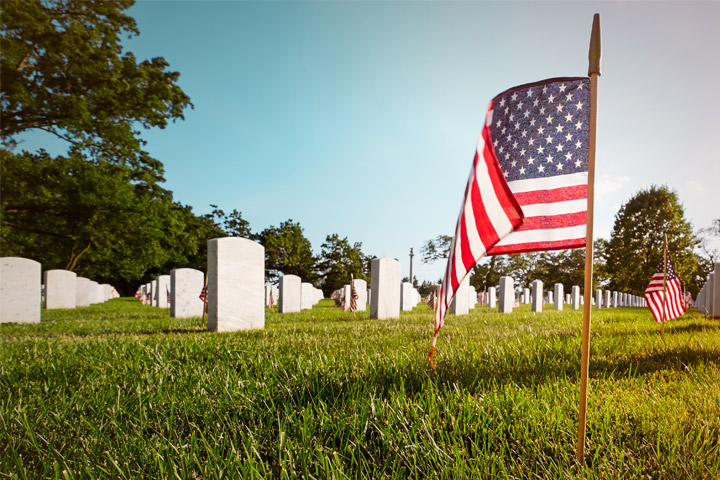 Fleet Week, May 24 – May 30, 2018
This is quite the notorious occasion for New York City—the annual celebration is a huge deal for New Yorkers, and locals and tourists alike flock to the Big Apple to honor the members of the United States Navy, Coast Guard, and Marine Corps. The week kicks off with the Parade of Ships that travels along the Hudson River and continues with other military-related demonstrations throughout the city. The best part of this event is that it takes place all over the city, so if you can't make it to certain parts of Manhattan, you can check out other spots during the week. This is a great time to brush up on your English military lingo, such as "Thank you for your service" or even practice your saluting.
Japan Day, May 13, 2018, Central Park
If I haven't already emphasized enough that New York City is a giant cultural melting pot, Japan Day is another example that proves the Big Apple is a celebration in diversity. On this Sunday in Central Park, New York City brings Japan to you, with live performances, authentic Japanese vendors, and activity tents, you can experience Japan in your own backyard. Because this day attracts all cultures, you can interact with other inquisitive New Yorkers by sharing what you've learned, helping you put your English skills to use.
Bike Month, May
What better way to kick off the spring season by taking a bike ride in the best city in the world? May is the official Bike Month, so you may notice a lot more people renting Citi Bikes or pulling out their own wheels to take in the beautiful fresh air. New York City continues to become more and more bike friendly, since it's healthier and less damaging to the environment than driving or taking the bus. Plus, there are tons of biking tours that you can look into that will help you get your exercise and explore parts of the city that you've never explored. Gather your friends, bring your helmet, and get ready to meet more people—practice your English bike-riding lingo, and you'll be a pro within no time.
Memorial Day, Monday, May 28, 2018
Many people consider this three-day weekend to be the official kick-off of summer, but it's important to remember the true meaning of this day: Memorial Day is a day to honor the men and women that have sacrificed their lives serving the United States in the armed forces. New York City takes this holiday weekend seriously, with plenty of parades in all five boroughs, special parties in restaurants and bars, and of course, tons of parks to barbecue and hold picnics. Most offices are closed this Monday, so gather your friends, pack a basket, and don't forget to thank your servicemen. Your English skills will come naturally with the cooperative weather, and you'll be humbled as you view all the honorable ceremonies across the city limits.
As May is finally here and it brings warmer weather and longer sunshine, you won't run out of anything to do, and you'll also be sure to get plenty of English practice as you pull out your sunglasses and trek outdoors.
---
It's no secret that I love living in New York City; I consider it to be an honor that I can call the Big Apple my home, and I look at every day as a new adventure. It's mind-boggling that there's simply so much to do and see in the city, and I often am still surprised that there's still so much I have left to do! It seems that every corner is a new discovery, so I take this job of helping you out very seriously. At one point, every person is a brand new New Yorker, so it's important to keep in mind that becoming a New Yorker is a process—it doesn't happen overnight, and you're always evolving as you develop new skills, like navigating the boroughs, and discovering new businesses, like neighborhood restaurants or sites to see.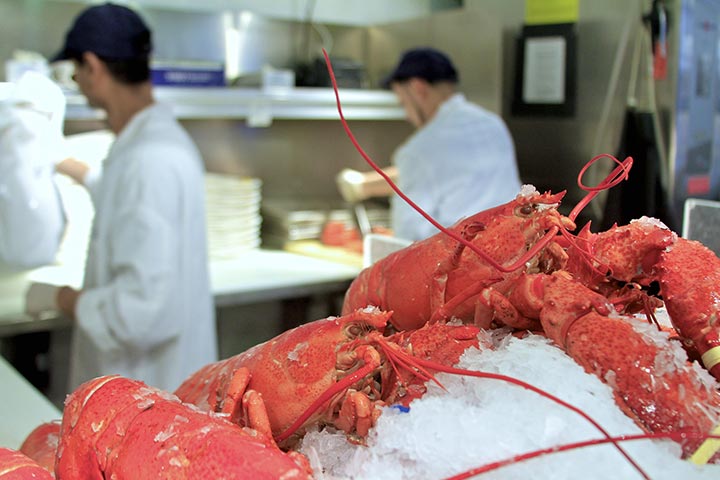 One of the greatest treasures in the city is the Chelsea Market, between 15th and 16th Streets and 9th and 10th Avenues. It has tons of options when it comes to food, shopping, and of course, experiences. Because it takes up so much real estate, you can easily spend an entire day in this market. Since it's also so high-trafficked, you'll be interacting with dozens of strangers while you're there. If you're practicing your English and looking for ways to put it to use, this is a great spot to test your skills. Put on your comfy walking shoes, because you're about to embark on a whole day of exploring!
Take the tour
If you want to get the full experience of everything that this market has to offer, I highly recommend looking into booking a tour. The market caps the group to six people, so grab a bunch of your friends together so you can all experience it together. This way, you know you won't be missing anything cool or hidden, AND as I've mentioned in previous posts, you can ask all the questions you want. Plus, listening to a fluent English speaker will help your translation skills, and most guides encourage questions, so don't be shy!
Come hungry
The number one reason most people come to this hot spot is because of all the various food options available. Restaurants range from sushi and Italian to Mexican and seafood—you're bound to not only find a new favorite, but go outside of your comfort zone and try something totally new! With tons of coffee and beverage spots, you'll also be able to stay hydrated as you make your way through the food hall. Reading menus and asking questions as you approach each vendor is a great way to practice your English reading comprehension and communication skills.
Shop till you drop
Make sure you stretch your arm muscles before hitting the shops—you'll be carrying lots of bags by the end of your day! From clothing vendors to souvenir shops to even produce sellers, you're bound to uncover tons of things you'll want to take home with you. The best part of this shopping center is that they're used to tourists and people that speak other languages, so they're naturally patient and always willing to help if you struggle with any kind of English translation. Plus, since you'll be exchanging money, this is another great way to get used to our financial system—just in case you needed some brushing up on it.
Mark your calendar
This spot gets busy pretty much every day of the week, but be sure to still think ahead. Check out if there are any events in the area and look at the forecast in advance—rainy days typically mean a larger crowd at the market since it's a safe haven from the weather. Also think before coming on a Saturday—this is a very highly trafficked day, so if you can swing it, come by on a weekday when there won't be as much volume. This will give you more comfort to shop, and it will also grant you a better chance at communicating with the vendors that you encounter.
For an experience that's popular in New York City without succumbing to "typical NYC tourist traps," check out the Chelsea Market. You'll eat, shop, and see all sorts of sites—and get plenty of exercise! Don't forget your English skills to use when interacting with vendors at the market—you'll wow your friends and feel so much more confident!
---