Technology advancements and innovations have allowed us to work more effectively and efficiently together than ever before – and COVID propelled us even further with our virtual capabilities and all the ways in which we can collaborate, even if we're in different time zones. The tools we use to adapt to these changes help us work better together, which means ultimately, arriving at stronger final products, more strategic thinking, and a more optimistic outlook towards the future.
With cloud-based technology in our back pocket, this kind of collaboration is easy for educational organizations as well. While being together in one classroom certainly has its advantages, there are far more benefits from learning remotely, thanks to this technology. We can remove commuting time, stay physically safe from risk, and we ultimately save money and energy to then redirect our attention to the things that matter the most to us in our lives.
Small businesses and education organizations alike are adapting to these software systems that bring teams together to brainstorm, ideate, plan, and activate – all with ease. Here are a few that increase productivity, allow for creativity, and boast collaboration.

This software allows for the optimum space for students to bring all their ideas together in one place. With the same characteristics of a physical whiteboard in a classroom, Miro steps it up with easier design features, clean functionality, and supportive options that allow for positive reinforcement and encouragement. It beats its competitors when it comes to adaptability across devices, which is a crucial tool since we're all accustomed to working essentially wherever we are, at any time. And Miro isn't just great for collaborative projects, but it's also helpful to keep all the appropriate stakeholders on track, as Miro aids in task management, organizational mapping, and even time management.

This platform is a similar structure but wins in other categories against its competitors. It's the easiest to onboard, which might be helpful if your students are younger or adapting to technology for the first time. This ease of use will make adjustment easier and encourage a softer transition into a new way of thinking. If your students are visual learners, Lucidspark is known for its innovative drawing functionality, which will help if you're discipline is in the arts or communication fields. As your students adjust to the new platform, they'll also realize the benefits of working in a cloud-based system and will want to expand to other cloud-based capabilities, which is something that Lucidspark excels at – your students will be able to practice their organizational skills by learning how to store information on the cloud that will translate to higher efficiencies and ease of use in the long-run.

Newer to the space is Mural, if you're looking for a platform that is also probably the most cost-efficient model in the category, as they have custom packages for educational systems that are built per case, which is also ideal if you're just getting started with this kind of technology. Mural has almost all the features that Miro and Lucidpsark have, so you'll benefit from all the collaborative features and capabilities, but there are some elements that users are particularly fond of. The ability to create custom icons can make the experience more personalized for your students, which can aid in their engagement if they're new to the topic. Users also really love the voting feature, which can make your students feel more connected with one another if they're all working remotely. Mural is also compatible with in-browser, desktop, or mobile so your students can be a part of the conversation wherever they are.
Cloud-based software systems have completely changed the way in which we work and learn – it saves time, money, and efficiencies, and your workers and students can still feel connected and collaborative with their team members. We're working faster than ever before, so ensuring that our efficiencies match that speed is imperative, and systems like Miro, Lucidspark, and Mural all help to ensure that final product is successful. Learning this technology will also keep minds active, collaboration skills refined, and excitement rejuvenated.
Productivity and efficiency are two tactics that any business or school organization needs to deliver on missions. Your employees and students must feel challenged yet supported, and they have to be seen and heard – these software systems can provide all of that while simultaneously moving forward in innovation, critical thinking, and bettering our future.
---
The saying for March weather is "In like a lion, out like a lamb" – at the start of the month, the weather is completely unpredictable as spring tries to make its way into our lives. One day it could be windy, wet, and blustery, and the next day, we could be taking walks with our sunnies on without a care in the world. But by the time we reach the final week in March, we can feel pretty confident that we can hang up our winter coats for good. This can make the month of March feel a bit goofy when trying to make plans, but luckily, if you're in New York City this month, you'll have plenty of options!
One of the other benefits to living in the Big Apple is that you're never short of diversity or being surrounded by people speaking various languages – this means if you're trying to hone in on your English skills, you're in the best place to put your skills to use. Not only are people patient with language barriers, but they'll also be willing to help you if you need a little push. That said, I wanted to highlight activities that will be supportive of your English skills AND keep you entertained! Happy Lion Month, everyone!
1. New York Travel & Adventure Show, Hell's Kitchen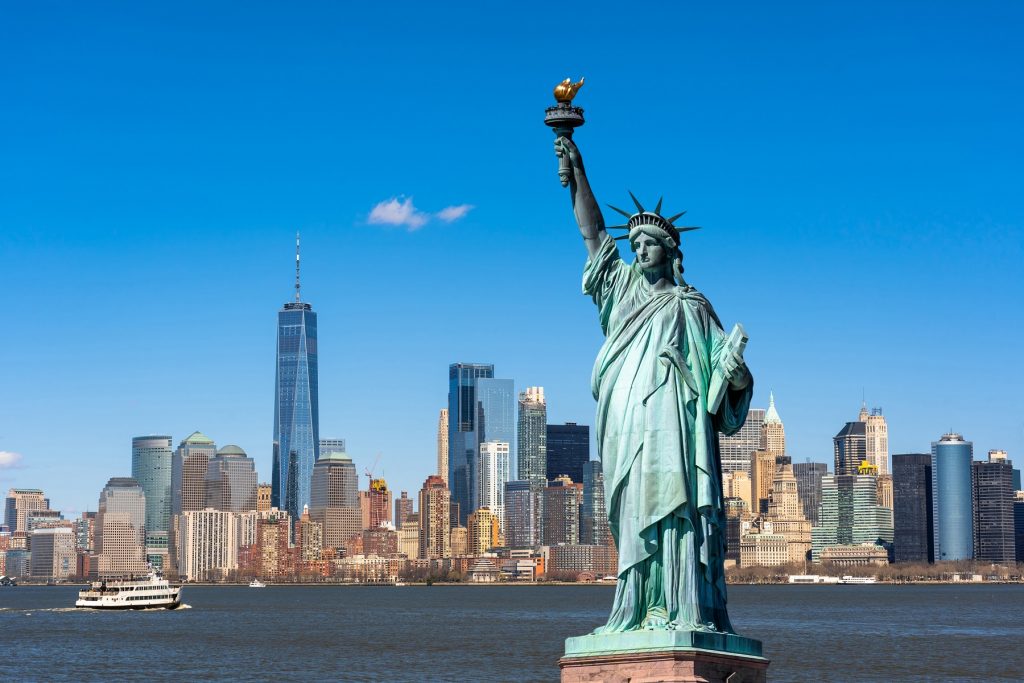 This is actually an activity that I'm bookmarking for myself as well. As we near the two-year anniversary of COVID, it's amazing to think how much we may have put on hold. I haven't seen many of my loved ones, I've had to cancel trips and activities, and traveling now just seems like a luxury that's far from reality now. Not only will tons of experts be there to share tips and tricks, but you'll learn about the new age of travel thanks to the pandemic. If you're like me, you're both eager and anxious to get back on planes and trains, so if you need a bit more information before making any big decisions, I recommend checking this event out. Plus, you'll walk away with plenty of swag (in English and tons of other languages), so this is the place to connect with others that are just as well-traveled and skilled in multiple languages as you are.
2. Sherlock Holmes in 221 Objects, Upper East Side
Calling all book lovers! This brand new exhibition will be a dream come true for anyone that grew up reading Sherlock Holmes and all the adventures that came along with it. Curated from Sir Conan Doyle's belongings, you'll become immersed in all things Sherlock Holmes, making you feel like you've been transported back into time. This will be running until April, so you have some time, but be sure to add this site to your list so you can check off all the amazing things related to this literary icon. With so many writings, you'll easily brush up on your English reading skills, some of which is actually handwritten from the author himself! Don't forget your pipe!
3. Free museum nights at MoMA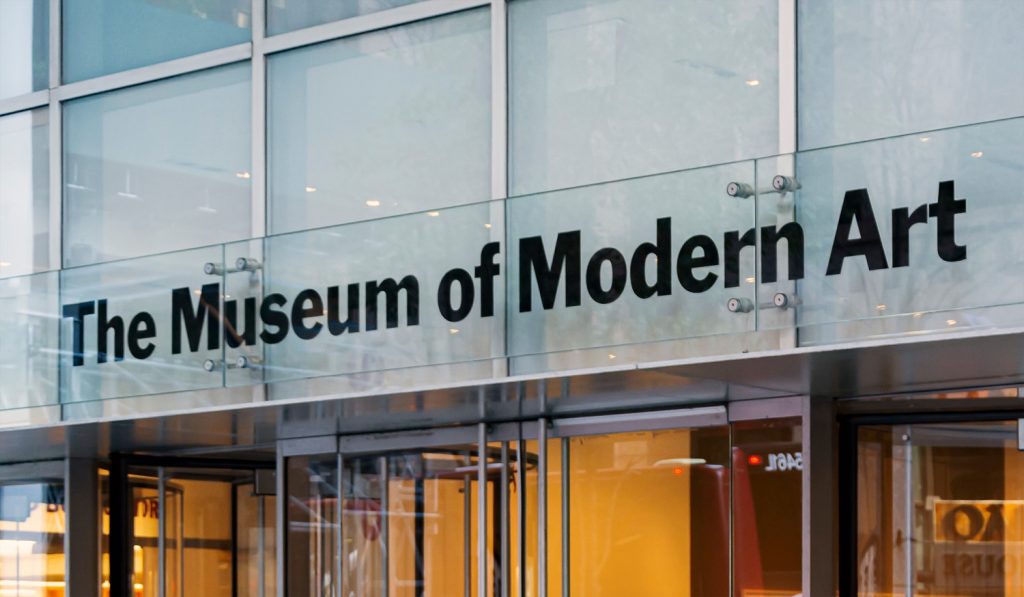 Um, hello? Did you know about this? Starting March 4th, every first Friday of every month, this iconic destination is offering free admission to NYC residents from 4 to 8pm. If you're a bit tight on funds or just looking to take advantage of an activity without breaking the bank, this is the activity for you. As you can bet, word about this awesome event will get out, so be sure to hit up the first month's opening before too many people hear about this. I know COVID feels like it's on its way out, but just be mindful about how many people are there and bring your mask just in case. Grab your friends, collect your pamphlets, and enjoy the second-floor café when you're ready to give your feet a break.
It's been a long two years since we started adjusting to a completely new way of life. Sometimes it's hard to believe we're still in this reality. As we start to look ahead at a possible "normal" life in the coming months, don't forget to cater to your mental health. Keep checking in on yourself and your loved ones because adjustment anxiety is real. Let's come out of this whole experience as better versions of ourselves and better people to the ones around us. Let's use COVID as a lesson to be better!
---