New York City in December is one of my favorite times here. There's something in the air that feels (and even smells) magical, and maybe that's my inner child, but either way, I love taking the long way home in December. I'll walk wherever I can as often as I can so I can take in all the holiday decorations, smell the early winter air, and appreciate the jovial feelings in the air from both locals and tourists alike. Sure, I'll avoid heavily trafficked areas this month, like the Rockefeller Tree or Bryant Park, but the whole city is ready for the holiday season, so even if you want to avoid the denser areas, you'll still feel like you're in the most magical place on earth.
Whether you've been here for a while or pretty new to the Big Apple, there are quite a few ways to enjoy New York City in December, even if you're trying to put your English skills to use. As I've said before, one of the major things that makes New York City so special is that this area is a gigantic melting pot – people from all over the world live here, and you'll be surprised to hear all the various languages that are spoken all over the five major boroughs. Because of this, if you ever need any help or guidance, you're bound to find someone that can help you.
So, if you're looking to keep your English skills sharp this December while you're walking in the New York City winter wonderland, check these options out below.
New York Botanical Garden Glow
If you can manage getting up to the Bronx this month, it'll be worth your travels to check out this outdoor event. Only in its second year, this light festival will not only keep you safe since you're outdoors, but it'll put you into the holiday mood. With plenty of photo opportunities, you and your friends will have memories to last years to come. If you need help navigating or with translation, be sure to check in with your friends to see if they can help OR be sure your translation app on your phone is ready to go so you can get the answers you need right away. Don't forget to dress for the chilly night temperatures!
Urbanspace Union Square Holiday Market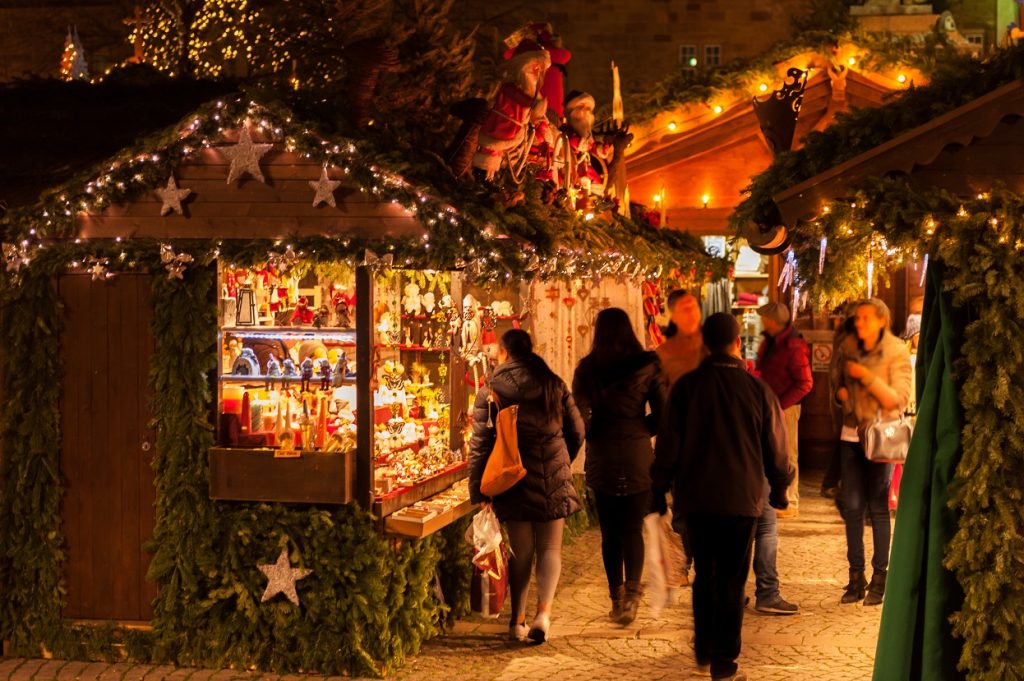 I'm personally really excited for this one because it didn't operate last year due to COVID, so you can bet that this year, the activation is going to be better than ever before. Keep this in mind as you're planning your day here, as you can be sure to expect lots of people eager to get their market shopping done since last year was a bust. I recommend checking out the map and vendor list so you can set up an action plan, including specific "routes" to take while you're at the market so you can hit the stands you want to hit first and then leisurely stroll once you have your targets done. This is a GREAT opportunity to practice your English back-and-forth with various vendors, so get ready to chat with some locals!
The Greens Winter Cabins at Pier 17
I might have written about this installation over the summer, but I never got around to trying this myself! When COVID hit, places like this tried their hand at catering to the guidelines but not alienating peoples' need to socialize, and it worked! So now they're converting their summer pods into winter "globes" so that you and your pals can stay warm but still socially distanced from others around you. This is super trendy, so I highly recommend you contact the organizers so you can reserve your spot with enough time and without breaking the bank. Pack your activities, extra socks, and don't forget the games – this is the perfect opportunity to practice your English social skills with one another! You'll definitely want to Instagram your experience too, so start brainstorming those hashtags!
December is not a month with a shortage of things to do in New York City. All you'll need to do is keep an open mind, dress with layers, and always be conscientious about staying safe and protected since we're still trying to get through this pandemic. You'll have so many options to stay entertained and to put what you've learned in your English classes to use in real life that you won't even have to think about what you're going to say next!
---
To me, December is one of the most unusual months in New York City. It seems like the whole month is out of schedule – I've found that traffic volume is completely unpredictable, attitudes are hit-or-miss, and the weather can make you either really festive or incredibly cranky and impatient. Despite all of that, however, I enjoy this month greatly for a variety of reasons.
For me, my work schedule becomes a bit lighter, as my coworkers are all staggering their vacation times, and people are starting to get into the holiday and time-off mindsets. Getting around town is unusual because I find that people are keeping non-typical schedules due to special holiday events, gatherings, and even traveling out of town. December is certainly a cold month, but it can still surprise you with out-of-season temperatures. It can be snowy and bitter one week, warm the next, then back to harsh and windy again. All of these unusual characteristics make December an exciting one, and I can't help but feel like a little kid again because nothing seems normal this month.
So here are a few tried-and-true suggestions that I can offer you to help you get through this upcoming month, and as we're still navigating elements of the pandemic, I'll ensure that these tips will be relevant for this time as well.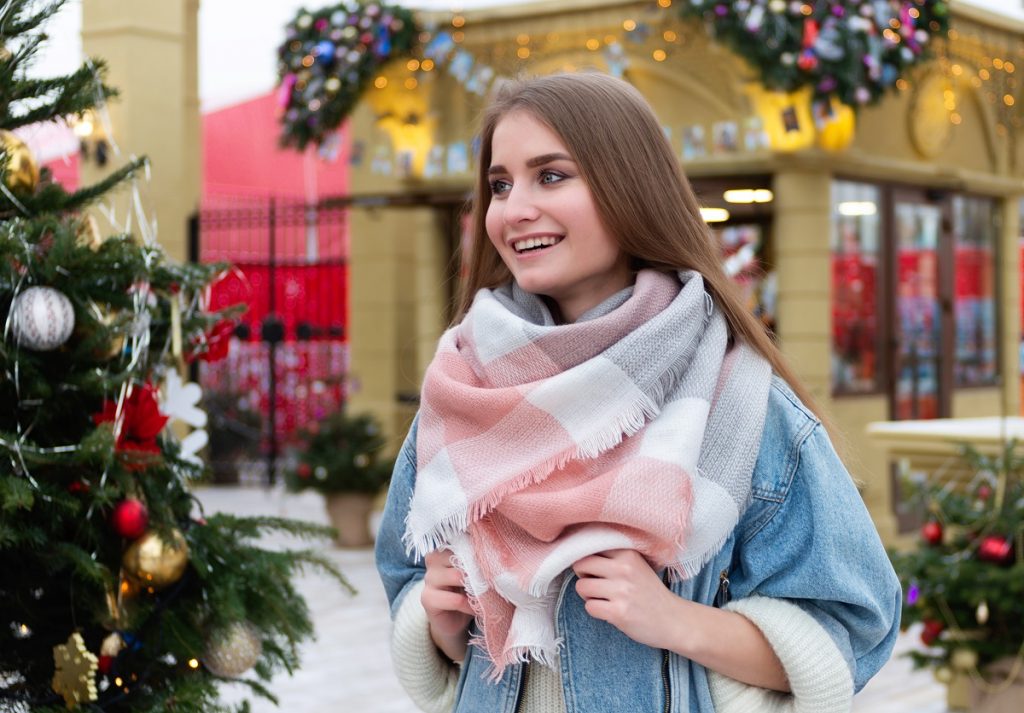 Coordinate with your social groups early
Everybody celebrates different holidays, and some travel while others stay local. If you're looking to be social this month or hold some kind of festive gathering, the earlier you can plan, the better. Please also keep in mind that we're still doing what we can to social distance and be mindful of health safety, so it's a good idea to know who is vaccinated as well as to understand peoples' levels of comfort when around other people. People tend to plan travel and social obligations in advance, so it's a good idea to do the same if you're hoping to have a holiday social gathering yourself.
December in New York City in the time of a pandemic calls for a lot of questions that we may not have had to ask in years past. While indoor dining is back, some people may not be comfortable, and since outdoor dining continues to be a reliable addendum, you'll need to consider these factors when deciding what and where to go. Of course, winter attire is also of high consideration, thanks to the rigid temperatures, considerations for public transportation, and knowing how to stay comfortable. I will continue to urge you to be connected with your weather forecast app, as I've found this will tell me what I need to wear, how long I should stay out, and even how to get there (listen, if it's snowing, I'll skip my heels).
Expand your thoughts for others
No matter your religion or the primary holiday you celebrate in December (if any), one of the main ideas of the season is consideration and gratuity for others. This is always a good time to remind yourself others may be lack in blessings, whether it's employment, local family, extra finances, or even a positive mindset. While this time of year is wonderful to celebrate the love and blessings in your life, it's also an opportune moment to remember those that may not have those same blessings. Do what you can to give back, whether it's your time through volunteering, extra food, clothing, or money through donations, or even just extra love to your close ones – it's never a poor time to think of others that may be less fortunate.
There's no doubt that it's been a tough two years, thanks to the pandemic. December is a time for us to reflect on what we learned, what our blessings are, and what we can do differently in the future.
As I look ahead to the next year, I'm hoping to be in contact with my friends and family, both locally and far away, more often. Because of COVID, I've been able to spend more time with myself, working on my short-term and long-term goals. I've picked up new hobbies and had the opportunity to experiment with different habits and schedules. I'm on a never-ending search to better myself, and as I face another December in New York City, I'm more hopeful for the future than I have been in the past.
---