By the time November hits, we're deep into the fall season. The leaves have turned brilliant shades of reds and oranges, the air is crisp with a scent of cool temperatures, and our favorite tastes are catered to with plenty of pumpkin, cinnamon, and apple. Before the season officially changes to winter, I recommend finding outdoor activities to soak up the last of the fall season. Since you're in the greatest city in the world (in my humble opinion, of course), you won't run out of any options, and you're sure to find something that will satisfy your wishes for a social gathering.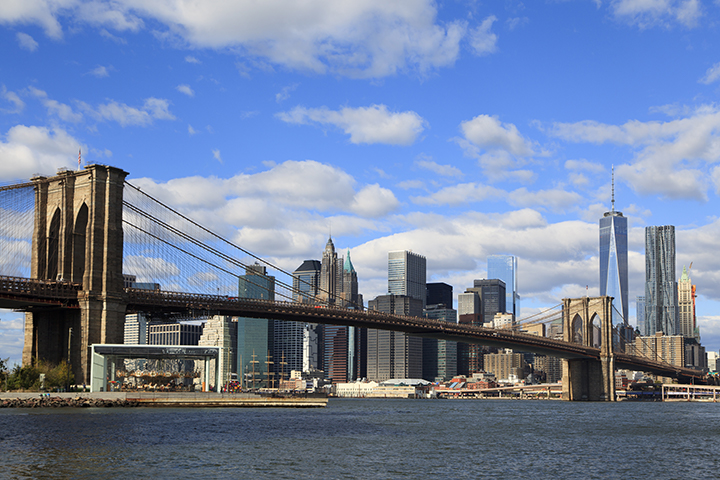 If you're hoping to get some English language practice out of these activities, you're in luck! All of these events encourage plenty of socialization and engagement. As I've mentioned in so many blog posts before, one of the many great advantages of living in New York City is its cultural diversity—this means that no matter what, you're bound to run into someone else that considers English to be their second language as well. So if you need a little help with translation (or if someone else needs a little help), don't feel worried about asking someone for help. New York City is a cultural melting pot, always willing to help our fellow neighbor.
Fall Forest Weekends; New York Botanical Garden; various weekends in November
It's no secret that I'm a sucker for beautiful fall foliage. I love the comfort that late fall brings, and I try and spend as much time outdoors as possible before the winter kicks in full-swing and I go into full hibernation mode. This experience in one of the greatest attractions in New York City encourages city-dwellers to take a breath of fresh air and breathe in some green before it goes away. If you're aching for some photogenic and natural scenic wonders, this is your change! Grab a group of friends to check out this brilliant color-scape. Luckily, there are guided tours available, which will give your English comprehension skills some practice, and if you've got questions, here's your chance to put your speaking skills to use!
Macy's Thanksgiving Day Parade; various locations, November 22
I'd be silly if I didn't include this special day. This is one of the events that makes New York City so famous. Every Thanksgiving Day morning, Macy's puts on an epic parade that glides down Manhattan for everyone to see. The parade is broadcast all over the world, as families across the globe tune in to kick-start their holiday tradition. Starting at 9 am, you can catch this parade in person—starting at 77th Street at Central Park West and making its way all the way down to Herald Square, you can plan ahead and figure out where to stand if you want to catch a glimpse of the excitement yourself. This is a wonderful time to take advantage of social situations of those around you, as this time of year draws in heavy tourism, so you're bound to meet people from all over the world looking to catch the same iconic event.
Empire State Building Sunrise Experience; Empire State Building; call for timing
While this can really be done any time of year, I just found out that you can do this, so I thought it would be really something to catch this in November before the bitter winter weather sets in. What's great about this special experience is that you can sign up for this tour and go all the way up to the 86th floor. Once you're there, you and your group will be able to watch the sunrise over the incredible Manhattan skyline. This experience might require a deeper dig into your wallet as well as an earlier-than-usual wakeup call, but reviews have claimed that it's all worth it. If you really want a reminder of just how magnificent this city is, bring your best in-awe English phrases with you to share with your fellow viewers.
November is a gorgeous month in New York City, as you still have reasonable weather that cooperates for outdoor weather, and it's also the kick-start to a lot of wonderful holiday celebrations. These events absolutely allow you to put your English skills to use, as you'll want to share your experiences with those around you. Before winter kicks in and you feel the inevitable need to stay indoors in the comfort of your home, be sure to check out these awesome November activities!
---
Your time at the New York English Academy has probably prepared you for all sorts of things. Perhaps it's your first time away from home, and you're being forced to learn your own version of independence. By staying in New York City, you've probably also learned a completely different lifestyle than you're used to—after all, there's no place like the Big Apple, and everyone that moves here has to adjust on their own terms and in their own way. Another transition, and probably the most important, that you're adjusting to is the new language. That's why you came to this institution after all, right?
From classroom studies to real world application, my hope with this blog was to help you incorporate your learned skills into the world in which people interact with one another with the English language. You might have found that some experiences were easier than others, and part of that was probably due to your own self-imposed insecurities and intimidations. I wanted to keep reminding you that so many other people living in this great city have come from other countries as well and have learned to adapt as a bilingual citizen. New York City, as I have mentioned multiple times over the months, is a cultural melting pot full of various backgrounds and other languages. So never be afraid to ask for help or guidance.
If you're thinking about your next move after your time with the New York English Academy is complete, you may be pondering furthering your education at a four-year university. Many students come to New York City with the hopes of pursuing a degree in the humanities. Since there is a huge focus on the arts here, like dance, music, the performing arts, and even fashion, many of the schools here have included these areas of studies in their portfolio. I've rounded up some of the best institutions that offer humanities programs so you can start thinking about your next move in New York City.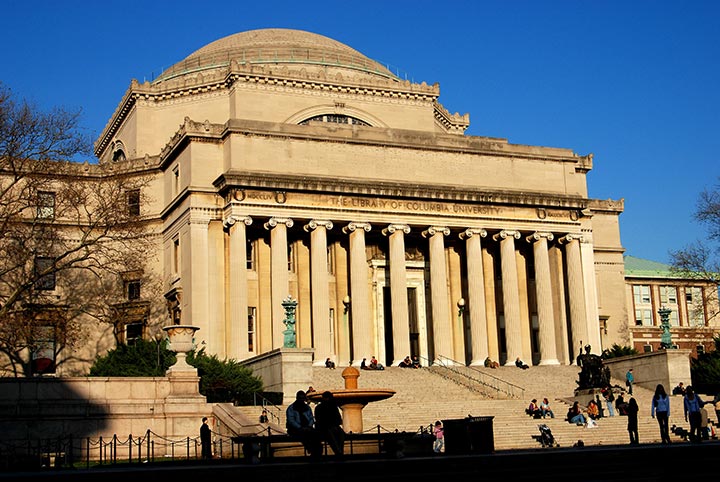 Columbia University in the City of New York, Upper West Side
While this school is a private university, I included this institution at the top of the list because of the tremendous programs it offers. With over 25 humanities programs available from Art History, French Philology, Religion, and foreign languages, you can easily enhance your collegiate study with one of the programs offered at this university. Whether you're looking for a Certificate program or looking to advance further with a Bachelor's, Master's, or even a Doctorate, Columbia will guarantee you a quality education in the humanities.
Barnard College, division of Columbia University, Upper West Side
This academic center is another great option for you if you're considering an education in the humanities. You can choose to minor or major in the concentrations of Women's Studies, Spanish & Latin American Cultures, Music, English, or even Dance. If you speak with an advisor, you can discuss how you can diversify your education by choosing separate minors and majors. (When I went to college, I started with a separate minor and major, but then as I went along, I chose to bump my minor to a major, so I double-majored, which only helped my qualifications when I start the job-hunting process. Your options are quite broad!)
Fordham College, Lincoln Center
This is another great option if you're thinking about pursuing a degree in the humanities. With similar fields of concentration in which you can minor or major in, you can feel the freedom to really explore your options and dive into studies that you never thought possible. Did you know you can minor in Fashion Studies? How about getting a degree in Film and Television? Since this institution's location is in one of the most fashion-forward and art-centered areas of New York City, it's no wonder this school develops their programs to reflect this cultural hub. Might as well take advantage of it!
Education is one of the greatest gifts we can give yourselves. With a variety of financial options available depending on your level of need, you can easily entertain the thought of a certificate program, a Bachelor's degree, a Master's degree, or even an advanced Doctorate. All it takes is a phone call to the admissions office to set up an appointment. With this conversation, you can ask about areas of study, the application process, timing, cost of living, etc., so you can be fully prepared if this is your next step.
---