The Halloween holiday is one of the most celebrated days of the whole year – people of all ages dress up at all lengths, watch scary movies, and make memories with their loved ones for years to come. While the holiday itself is entirely for fun, it's important to keep a few things in mind this particular season, as we're still navigating a world with COVID. Halloween can also be a time of increased crime, due to the literal disguises that people wear and many people leaving their homes to celebrate at different locations.
Even though we all celebrate Halloween a little differently, I rounded up some best practices for this year so that you and your friends can have as much fun as possible while also staying safe and secure.
1. A Halloween mask does not count as an actual facemask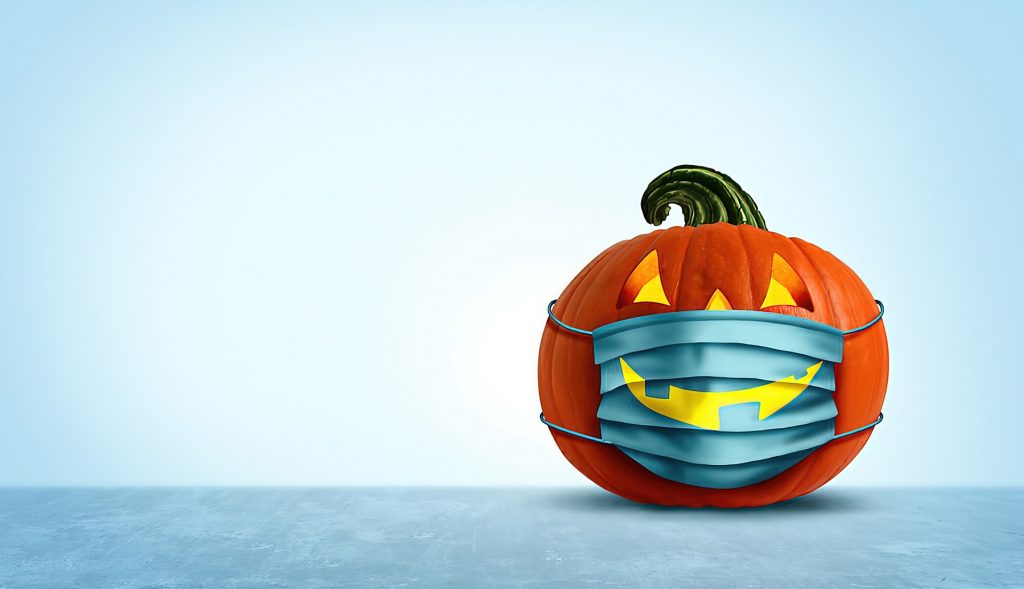 We've seen it: many people are against the mask mandate. But I'm thankful that I live in a city that doesn't seem to have much of a problem with the rules in place. And even though I'm vaccinated and still follow mask protocols, I'm choosing to still keep my Halloween celebration small. I anticipate that a lot of people will treat the Halloween weekend as a "free pass" from wearing a mask, and not only do I NOT want to take the risk of being around those people, I also just don't want to be around for the inevitable arguments that will come about as a result. So I recommend keeping your celebrations small and with people that you know.
2. Keep your wits
Halloween is another notorious night for partying. Whether you partake in alcohol consumption or not, it's inevitable that people get a little loose for the special day. Because of this knowledge, if I decide to go out to celebrate Halloween, I keep a close eye on how much I'm drinking (as well as my friends) – as I mentioned above, this holiday brings out all kinds of walks of life, and I don't want to take any chances this year. I highly recommend that you and your friends agree on a drink limit or a designated end time so that you all stay safe.
3. Make plans and stick with them
With Halloween, it's very easy to lose track of time or even your friends. Because it's one of those "anything goes" kinds of holidays, it can be very easy to make mistakes. I recommend huddling with your friends before the big night out and agreeing on the places you go to, a communication plan if you happen to "lose" a member of your party, and even how to get home. This is a great strategy to follow on ANY night out, but again, expect larger crowds this Halloween weekend – that can make losing track of your friends a bigger reality. There's nothing wrong with being as prepared as possible!
4. Have fun!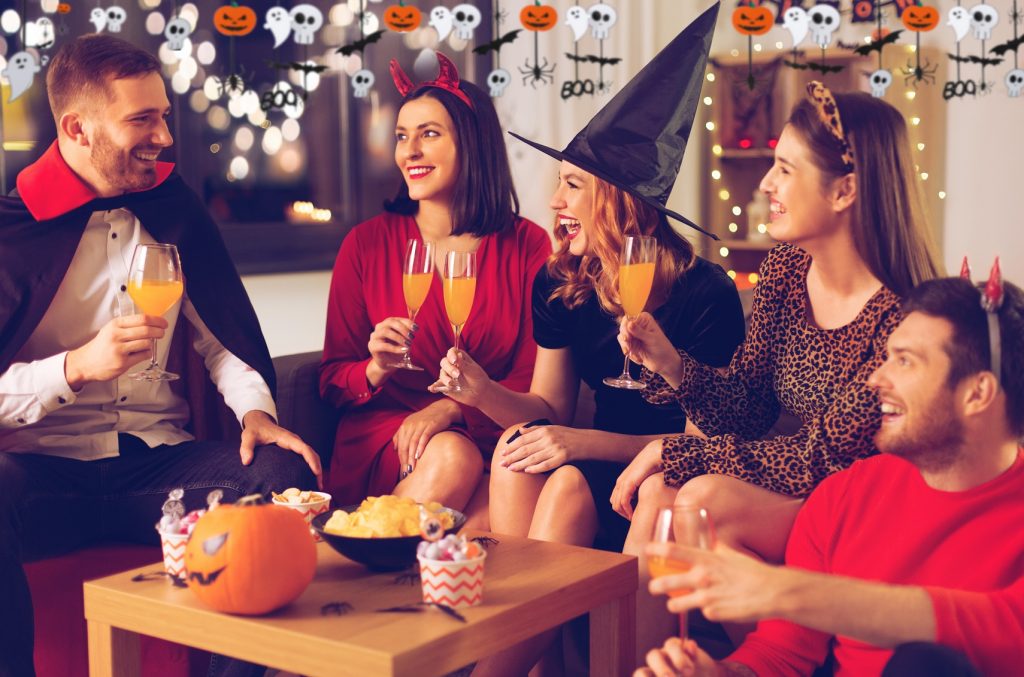 Here's the thing: as New Yorkers, we've really been through it the past two years. From the pandemic forcing us into lockdown, to a contentious election season, to several natural disasters, and to multiple social changes – it's safe to say that we've been feeling a little tense lately. It's only natural that you and your friends look forward to a night out of having fun, making memories, and doing something a little out of the ordinary. It's crucial that you have fun – not just for your mental health but for the mental health of your friends, as well. The bonus is…whether you decide to keep it light with a small gathering at your apartment or if you're planning on bar hopping, you'll be supporting the economy, when it needs it the most. So have your friends bring snacks, décor, or even party favors to bring the party to life, and don't forget to tip the bartenders if you decide to have a night out in the city!
Halloween is a fun time for all ages – not just for the little kids in our lives! If you plan on celebrating the holiday in one way or another this year, I just urge you to be smart, careful, and considerate. Don't forget your ID and your vaccine card – depending on your costume, you might be difficult to recognize so you'll need all forms of backup ID as possible! Bring a portable phone charger, your mask, maybe some hand sanitizer, and you should be good to go. Don't forget to have fun!
---
What to say about one of the BEST months of the year (I realize that I probably say that about every month living in New York City) besides IT'S THE BEST?! I love the cooler, crisp air and the coziness that the month promotes. It's around this time that I pull out my winter clothes, and I always get excited when I see the chunky sweaters and the cozy socks that I completely forgot about over the spring and summer. Nothing's better!
Since New York City is still trying to figure out navigating during COVID, it can be tricky thinking of things to do in the month of October that will also guarantee that you stay safe and healthy. So I came up with a list of things that you can do that will satisfy both of those requirements. And if you're trying to put your English skills to use in real life, I made sure to pick out activities where you can utilize those talents outside of the classroom. So pull out your favorite flannel, let's get to planning your October in New York City!
1. Brooklyn Book Festival, until October 4th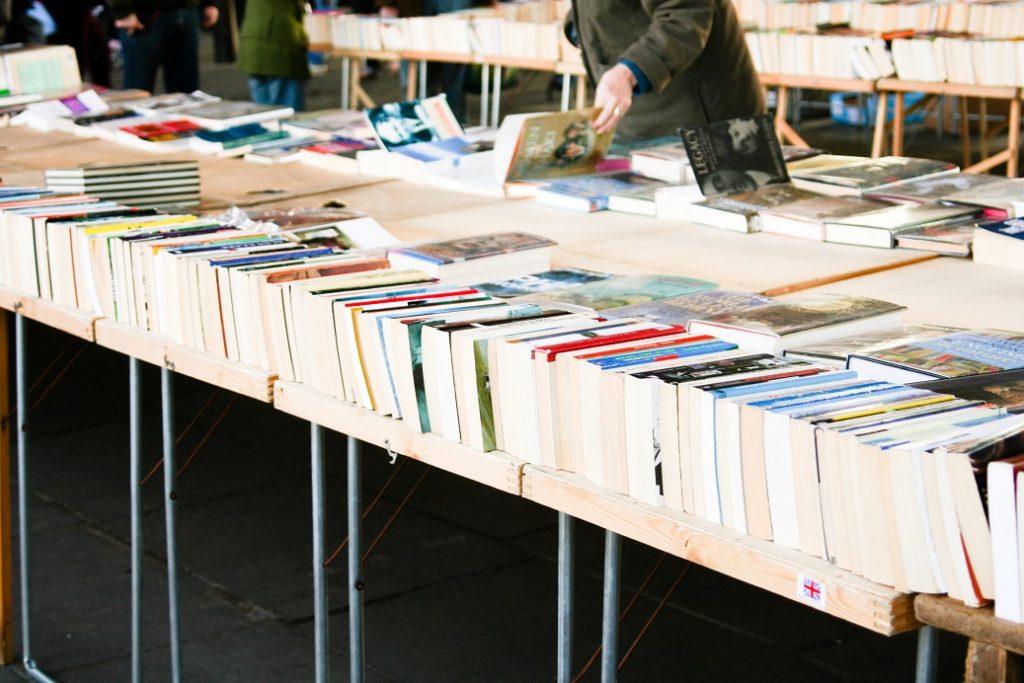 If you're a big reader like me, then this will be your jam! Come to meet some of your favorite authors, listen in on literary discussions, and even pick up some new reads while you're there! This event is outside so you can feel safe enough in the time of the pandemic while it's still comfortable enough to actually be outside. Obviously, if you're trying to improve your English reading, this is the place for you. With all reading levels welcome, you're sure to find something worth your time. And if you're trying to work on your English speaking, then this is also the place – learn new words and phrases from authors all over the world – what better opportunity?!
2. New York Comic Con, October 7 – October 10
Okay, so this is one that I'll never fully understand, but it's a HUGE hit with fans of comic books, action movies, and anything that really just has a theme! People from all over the world travel for this extensive event, and almost all come in costume! This year, the event is back after being cancelled last year, so I'd recommend getting your tickets sooner than later if you're interested – it's bound to be packed! Bonus: if in-person isn't your thing yet, they're also holding a virtual capability as well so you can continue your safe practices. Binge your favorite theme book series or movies before you go so you can get hyped up AND brush off your English speaking skills!
3. Haunting at Berkeley Oceanfront Hotel, Asbury Park, NJ
So OF COURSE I had to include something Halloween-related in this list, and if you're up for a little bit of travel, this could be 100% worth your time and extra effort. (I didn't know about this, and even I'm interested in checking this out!) Known for its paranormal activity for over a century, people come to this site for the thrilling experience and to willingly be spooked. Luckily, this location is taking the pandemic incredibly seriously, as they require taking your temperature and that you wear a mask, they have multiple sanitizer locations, and ongoing cleanings. So if this is up your alley, be sure to check this opportunity out, call for ticket availability, and make sure you grab your mask on your way out the door. Be sure you know how to scream for help in English!
October is a month in New York City that is not in shortage of things to do, thanks to the Halloween holiday. In addition to all of the above, you'll surely be able to find plenty to do in your neighborhood and beyond that can help you celebrate the holiday. Even though Halloween is technically just one day, you'll find that us New Yorkers really embrace the spooky season, and we're more than happy to celebrate for practically the entire month of October! And again, because the weather is still so pleasant and inviting, especially with the beautiful colors, you'll want to spend as much time outdoors as possible – so as always, I encourage you to keep practicing your distancing, always mask up, and be respectful of others and their space. We won't get out of this until we all continue doing our part. Have fun this month, and I'll see you in November!
---