Living in New York City in the month of December can feel like a constant Christmas carol. From the lights and the music to the shopping and overcrowding at the spectacular tree at Rockefeller Center, it can feel like it's Christmas for the whole month. No matter how long you've been in the Big Apple, you still might be wondering about all that there is to do in this great city in one of the most exciting months of the year. In fact, there are SO many options that it might feel overwhelming.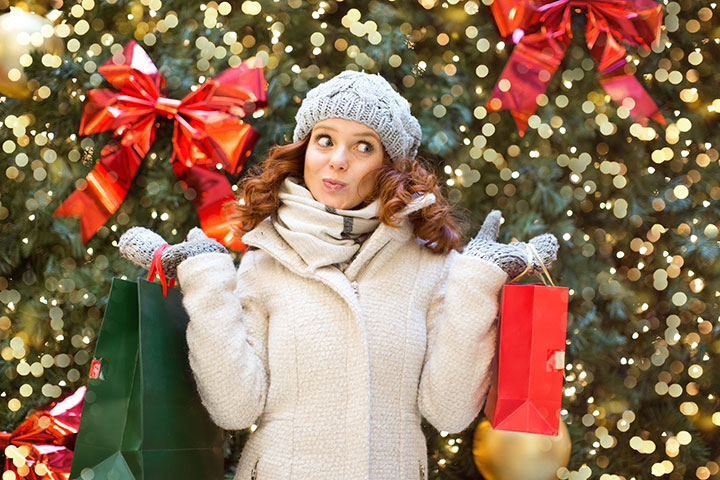 They say that when you're in New York City, you're never really alone, but if you have questions, you might feel nervous to approach strangers for directions or help in translating. All of the events that I'll be discussing in this post allow you to open up and practice your English speaking skills – and still get you into the holiday spirit in one of the greatest cities in the world.
Take advantage of the seasonal tours; all month
Whether you've been here in New York City for months or perhaps years, it's easy to feel like a tourist when you participate in a guided tour around the city, which may discourage you from taking one. But in December, thousands of people flock to NYC to check out the lights and all the festivities that the city has to offer, so there's no better time to indulge and blend in as an outsider. From bus tours that show you all the holiday lights and holiday movie scenes to cruises that glide you through the river as you catch the cityscape and all of its holiday lights. If you have questions about the city or the holiday or even the culture, now's your chance to practice your English skills by asking fellow tourists if they know! What better time to blend in?!
Bryant Park Winter Village's Tree Lighting; December 4th
If you don't know by now, it's somewhat of a good idea to avoid Rockefeller Center during the month of December—it's always packed full of people and sometimes difficult to get a good view. (I recommend going either really early in the morning or if you can hack it, pretty late at night.) For a similar yet more intimate feel, Bryant Park puts on its own tree lighting ceremony, which is just as beautiful. They even put on an ice skating show to partner with the tree lighting, so you'll be entertained at all angles. There will surely be hundreds of people at this event, so this is another chance for you to interact with others that are still learning the city or come from different cultures. We can all learn from each other!
Harry Potter: A History of Magic; New York Historical Society
If you're anything like me, sometimes I can use a break from the Christmas overload. There are times when I just want to enjoy a normal day without the holiday being all around me, so I included an event that isn't centered around Christmas. This exhibit displays all of the artwork included on the popular series' covers, and since the series is celebrating its 20th anniversary of the US publication, there will surely be many Harry Potter fans in attendance. If you're a fan of the series and need a break from the overabundance of Christmas setting, be sure to check this event out, as more details continue to come out. And as an added note: if you haven't read the series, these are great books to invest in for your English reading comprehension. Then, once you finish the books, treat yourself to the movies.
December really is a magical time to be in New York City, and there are always so many wonderful things to see and do during this time of year. It's fun to get bundled up and listen to all the Christmas cheer and jolly. People tend to spend more money during this time of year due to the tradition of gift-giving, which also means that there will be many pick-pockets out and about. While I've always felt safe in this wonderful city, I've still always been very aware. So as you're out and about with your friends this holiday season, practice your English listening skills and always be aware. Just as much as this time of year is the season of giving, there are many that need help, so be alert!
---
Your time at New York English Academy is setting you up for a life in the world in which technology helps us get by, communication is constant, and we're all adjusting to new modes of speaking and lingo. If you're thinking about advancing on to a four-year collegiate institution, congratulations! As someone that spent ten years in higher education (nerd alert!), there's something to be said about the value that education can provide.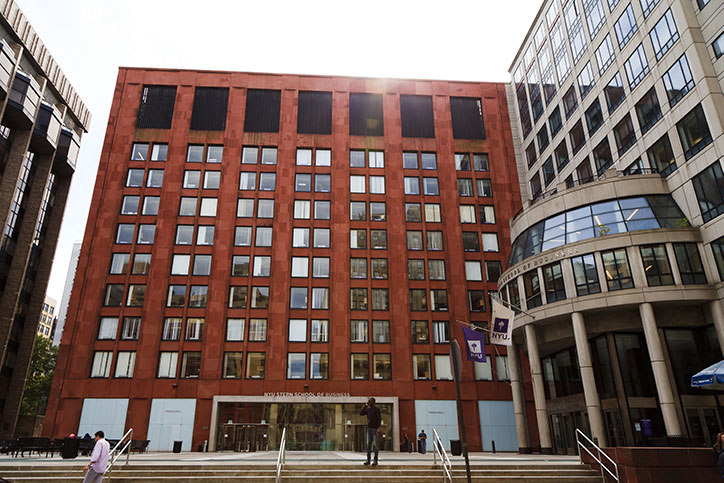 I also envy you all for being able to take this experience in New York City. I wasn't brave enough to come here until I was 29, so kudos to all of you that had the courage to come here at a young age! As you probably have learned by now, New York City is a place that help you make your dreams and aspirations a reality. With so many different professions at your fingertips, there's no better place in the country to consider your next big step.
In previous posts, I introduced you to some of the best colleges in New York City (and a few just outside the city limits) for both the humanities and the science fields. I figured it would also be helpful if I discussed a roundup of the best ESL, TESOL, and bilingual colleges in New York City so that if you're considering a future in this discipline, this guide might help steer you in the best beginning steps. Many of these will be repeated from previous posts, so if anything, this will make it easier for you overall!
New York University, Lower Manhattan
Right here in New York City, you can choose from 7 different degree programs in ESL, TESOL, and bilingual studies. You can even continue on to receive your Master's or your Ph.D. in these disciplines should you choose to advance your studies even further.
Fordham University, the Bronx
I mentioned Fordham in previous posts, so I'm excited to share this one with you again! Located in the Bronx, Fordham offers the big city location without the hustle of being in Midtown or other high-trafficked Manhattan neighborhoods. This institution only offers one program within these disciplines, but the advantage to this is that you'll sure receive high-focused attention and dedication from your instructors due to the small community.
John's University, Queens
Similar to NYU, St. John's offers a variety of degree programs (5 total) in ESL, TESOL, and bilingual studies. I've noticed that more and more people are choosing to reside in this borough due to better rents and more living space, so this might be worth checking out if you're thinking about taking a break from the hub-bub of the city.
State University of New York at New Paltz, New Paltz, NY
So New Paltz is about an hour and a half drive from the city, so depending on your means and your individual situation, this may be an option for you. The SUNY system is a great state school structure (I'm an alum from the Albany branch, so I can brag about this for hours!) that is financially reasonable and has wonderful connections and networks all over the state for you to access. If you can envision yourself being a bit outside of the city, SUNY New Paltz is a great option, as this school is public, so it offers a lot of financial relief. Keep an open mind—you never know what might work for you!
Stony Brook University, Stony Brook, NY (Long Island)
Lastly, this is another great option for you that's just a tad outside of the New York City limits. As another public school, you can get a bigger bang for your buck with still a high-quality education. This institution offers 3 ESL, TESOL, and bilingual programs, so you'll still have your options without the feeling of being one of many.
Coming from New York City, you understand that you have plenty of options when it comes to continuing your education, especially once your program at the New York English Academy is complete. If you realize that you want to extend your studies into a four-year higher level education study, you have tremendous options right within your neighborhood (or perhaps a small trek!). Another benefit of continuing your education is that those within your program will also be a multi-language speaker, so you'll walk right into a built-in community of help and additional insight. There's no wrong way to continue your studies!
---
Your education at New York English Academy is setting you up for incredible success as a speaker of more than one language. Because it's also set in the amazing New York City, you're practically getting a second education—for free! Being in New York City can teach you so many additional lessons, like how to budget in an environment that's quite expensive, how to socialize and engage with others that have very different backgrounds than you, and of course, how to appreciate that the Big Apple is the land of incredible opportunities.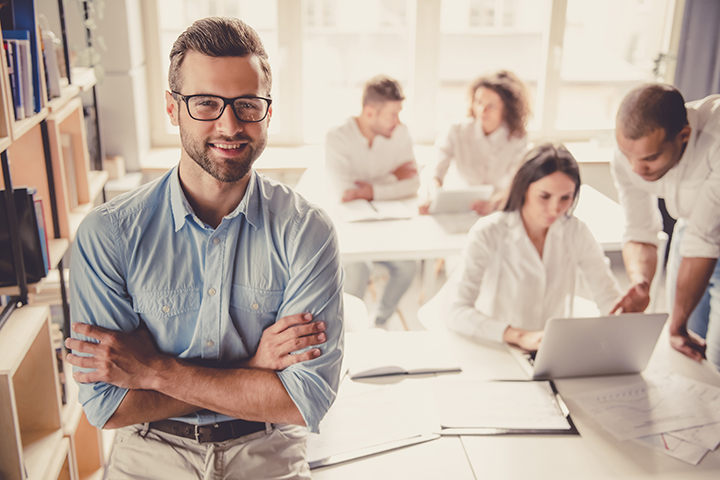 As you may very well know by now, thousands come to New York City to start a new life for themselves because of all the options available. As the center of life for fashion, architecture, the arts, and even literature, the city provides limitless opportunities. If you're looking to expand your education after your time at New York English Academy with the hopes of going into the sciences, hopefully you're considering staying in this great city to further your education. Whether you're looking for a certificate, an Associate's, Bachelor's, Master's, or even your PhD degree, there's no better place to check out your options than these right here in New York City.
Columbia University, Upper West Side
This is probably the largest option for you depending on your interested course of study. With 123 degree programs that specialize in Mathematics and Science, you can easily discover your passion right here in New York City. Columbia is a very well-known and prestigious academic institution, so you can rest assured that you'd be receiving a paramount education. Because this school is so enormous in both size and offerings, Columbia also has a plethora of programs designed for foreign students, so be sure to look into these set-ups so you can take advantage of everything they have to offer.
Barnard College, Upper West Side
While this institution is a women's college, you'll still have a tremendous amount of program offerings to choose from in the Mathematics and Science fields. While it's a bit smaller in comparison to other schools in the city, you'll benefit from the smaller class structure and more intimate ratio of instructor to students. With 36 different programs to choose from, you can speak to an advisor to go over your options so you can feel your program is specially designed for you.
New York University, Greenwich Village
This institution, located right in the heart of the trendy Greenwich Village neighborhood of Manhattan, also offers incredible options, should you choose to concentrate in the Mathematics and Sciences fields. NYU offers 65 programs with these foci. Their continuing graduation success for both the undergraduate and graduate level maintains their stellar reputation and continues to attract students from all over the world to attend.
Yeshiva University, Washington Heights
Yeshiva University is a Jewish institution that offers traditional Jewish thought and studies as well as 31 diverse Mathematics and Science degree programs. While this campus is a bit of a trek at all the way up at Washington Heights, you can ensure that you can achieve a quality and premier education. With Bachelor's, Master's, and Doctoral programs available, you can easily invest your extended educational career at Yeshiva.
Fordham University, Upper West Side
In the foci of Mathematics and Science, this is another experience that will offer a more intimate relationship with your instructors. As a newcomer to the English language, you can rest assured that you'll get an in-depth education for both your academic focus as well as your English usage. Since you'll continue to be surrounded by other English speakers, you'll have no choice but to pick up the language even more organically.
Advancing your education after New York English Academy is a wonderful decision, and if you haven't heard this before from your current instructors, education is a phenomenal gift you can give yourself. The easiest and best step you can take next is doing some research on your own when it comes to what you want to study, then figure out the institutions that not only offer your program but have good reviews. It's always worth it to schedule a meeting with an advisor, as it's their job to provide prospective students information and address any questions or concerns they may have. Also, be sure to consult the financial aid department, as there are bound to be options for you as an international student as well. Best wishes on your next chapter!
---