September is one of my favorite months of the year, no matter where I'm at. The heavy heat of the summer finally breaks, and there's a comfortable breeze that seems to just relax me. I find that I spend a lot more time outdoors this month instead of couping myself indoors with air conditioning, so get ready for all the activities that New York City has to offer in September. Bring a jacket, since the weather is transitioning this month from lingering summer heat with cool autumn wind.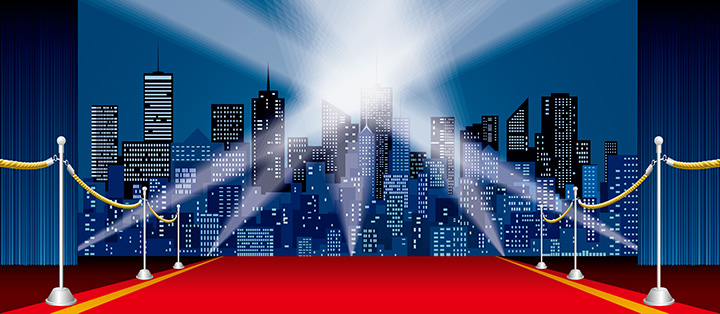 If you don't know by now from previous posts, I'm a big proponent of practicing your English skills with those around you. New York City is one of the biggest cultural melting pots in the world, so it's going to be incredibly easy to find those similar to you all around, and New Yorkers are always willing to help someone out, whether it's helping with directions, suggesting places to go, or even aiding in reading English. Don't be shy—you're in the best place to be to put your English skills to use!
29Rooms, Thursday, September 6 – Sunday, September 9 and Thursday, September 13 – Sunday, September 16, Brooklyn
If you're into fashion at all, you know that September in New York City is quite an exciting time. The magazines are covered with the best in the best, designers push out their newest collections, and celebrities and models are just a bit easier to spot this time of year. This event is a huge one, and luckily, it's a chance for tons of artists, brands, and even celebrities to showcase their seasonal favorites. Tickets are pretty reasonable, starting at $39 for general admission. Grab all your fashion-forward friends and head down to this Instagrammable location. You might learn a few new English words that have been put into hashtags—yet another way to practice your English via social media.
Vendy Awards, Saturday, September 22, Governer's Island
I may be a bit biased about this event, as I went last year to help with the event, and even then it was still a blast. This occasion celebrates all the best street food (and drinks) that New York City has to offer with limitless sampling opportunities. From Jamaican and Indonesian food to cocktails and desserts, you'll be sure to get all your taste buds satisfied. After a quick and scenic ferry ride from lower Manhattan, you can interact with tons of other event-goers. Be sure to ask them where they got that beer or their favorite truck so far so you can put your English skills to use. What's even better is that since so many of the trucks are multi-cultural, this is your chance to perhaps help others with their English as well!
Queens County Fair, Saturday, September 22 – Sunday, September 23, Floral Park
As if I haven't made it clear enough, fall is hands-down my favorite season of the year, so fall festivals just make the season even better. From hayrides to pie eating contests to live music, this annual fair has it all to fulfill your all your autumn-kickoff interests. The location is a bit out of the city, but it's totally worth the trip to get your nature fix. Practice your English skills by interacting with other fair-goers and embrace your inner nature fan!
Free Summer Movies, all September, all NYC boroughs
One of my absolute favorite things to do in New York City is catch free movies in some of the coolest parks in the main boroughs. Doing this not only allows me to revisit some of my favorite movies, but it's so amazing to be able to do so in some of the most iconic parks. This is a great activity (and free!) to do with friends or even for date night. And if you're practicing your English, watching American movies is an easy (and quite mindless) way to put your skills to use.
September is the unofficial kick-off to fall, so pack up your swimsuits and unpack your light jackets – the lighter weather is such a treat in New York City after so many months of heavy heat. If you're new to the English language, all these activities will put your skills to use by allowing you to interact with others while still having a blast in the best city in the world. Next month, get ready for even more adventures!
---
When I moved to New York City, I thought one of the luxuries I'd be sacrificing was a cool place to swim on the hot days. I had access to parents' inground pool, and the gym that I belonged to had a pool that I could use to practice my laps or just to chill down after a long workout. Because the Big Apple doesn't have a lot of free space to devote to for inground pools, you'd think it'd be difficult to find a public place to cool off at, but with this quick list below, you can find relief from the August heat without having to drop serious cash or travel for miles just to get to a pool.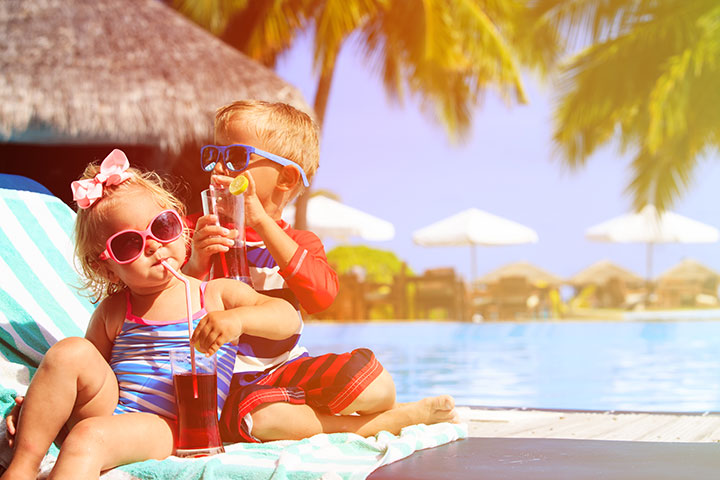 For those of you that are practicing your English skills, this is a great way to put your conversation habits to use. Depending on the size and options of the pool that you go to, you can ask people how else they're keeping cool, if they can recommend some other local pools, or what else they do to stay busy in the summer in New York City. Since everyone else in the city limits are doing everything they can to stay cool, you'll be in great company!
Astoria Pool, Astoria
When it comes to size and availability, this is the best option for you. This pool is seriously HUGE, and while there are bound to be tons of people there, you'll still be able to cool off and enjoy the perks of a pool in the city. Another cool detail about this pool is its location within the larger Astoria Park, which includes multiple playgrounds, tennis and basketball courts, and walking trails. This way, you can make a whole day at the park with your friends, which of course, lends even more opportunities for you to practice your English.
Hamilton Fish Pool, Lower East Side
If you prefer to stay in Manhattan, this public pool is your best option. Located conveniently off the FDR Drive, you and your friends can enjoy this Olympic-sized pool. Pack your sunscreen and towel and create some fun English-practice games while in the water to make your learning fun. Plus, when you're having fun, it won't feel like you're practicing!
McCarren Park Pool, Greenpoint
If you live in Brooklyn and want to stay somewhat close to home, check out this huge pool in Greenpoint. This pool is a popular destination for families and adults alike, so you can rest assured that you're surrounded by people that are looking to have fun and still feel cool. Another advantage to this location is the surplus of chairs and space to spread out your towels for some sunbathing. An insider tip: This is a popular destination, so either come early or pick your days strategically!
John Jay Pool, Upper East Side
I'm biased with my pick on this one simply because it's in my neighborhood and tends to attract the locals in Yorkville and the Upper East Side. A bit smaller than the rest of the pools listed here, this location is a bit more intimate as families come to bring their kids for a quick dip. If you're looking for more of a quite experience, check out this spot. My favorite aspect of this pool is that it's lined with trees so it makes it feel even more like a private experience!
Hotel rooftops, call around
If you want to avoid the free public pools and don't mind paying a small fee (it varies depending on the hotel), contact a few hotels in the neighborhood you're interested in to see how they allow non-guests to use their facilities. There tends to be a few rules and regulations with these destinations since they're a popular destination, but in my experience, it can be seriously worth it to be on a rooftop in New York City and see all the views while you're cooling off in a pool. And of course, conversing with the hotel manager is a great way to practice your formal English skills!
It's no doubt that August is tough in New York City. Our winters are brutal, and so are our summers! Don't fret though—the Big Apple has plenty of options when it comes to ways of keeping cool. From public pools to private rooftop pools, you can't go wrong! Stay cool out there!
---
For me, I enjoy being in New York City in the summer. Even though some days are hot and humid and maybe even slightly miserable, it seems that people are genuinely lighter in spirit simply because it's summer. Plus, with everyone taking time off work to travel and go on vacations, there seems to be less people around, making it feel like the city is just for me! August tends to be the hottest month of the summer, but don't let the dog days of the season get you down or confine you to your precious air conditioner. There's still plenty to do (both indoors and outdoors) in the Big Apple!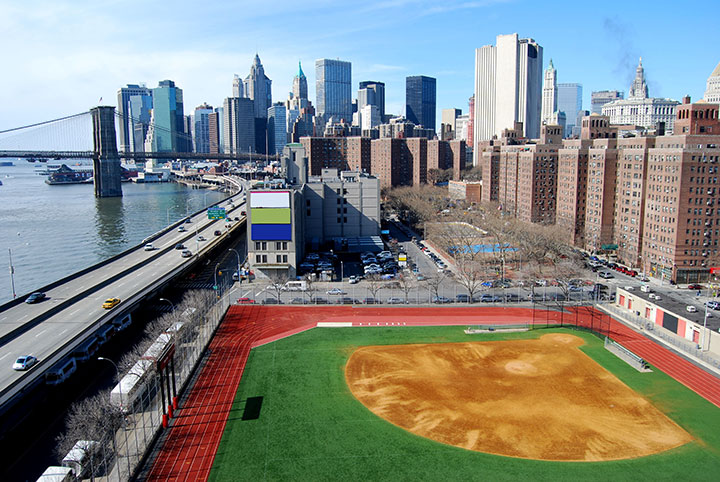 Luckily, as I've mentioned a few times in previous posts, the city is a melting pot of all kinds of cultures and languages, so if you're practicing your English this summer, these activities will give you several chances and ways to put your skills to use. And the best way to put them to the test is to immerse yourself in activities that involve other people so you can chat with them and see how good you are on your feet! Before attending the events, do some general research on the area, Google some common phrases relevant to the gathering, and grab your friends for a fun-filled day of New York City and your English skills!
New York Renaissance Faire, August 5, Tuxedo Park, NY
If you can swing it, this all-day event will require a bit of time, as it's about an hour drive outside the city, but you'll find that the extra effort is totally worth it. With its 40th anniversary this year, this highly popular event attracts visitors from all over the state to go back in time and experience life in the Elizabethan era. Witness cool jousting matches, interact with all sorts of reenactments, and of course, come hungry! The best part of any Renaissance Faire is all the delicious grub, like funnel cake, tons of meat, and bottomless beer. Bring your English social skills and ask other event-goers where they got their face painted or if they had a chance to check out the jousting match. Not only will this help you catch everything in the day, but you'll help others in the process.
Madonnathon, August 12, Brooklyn Bowl
Madonna is one of our most beloved musical icons to this day. As a music and fashion symbol for decades, Madonna has inspired and paved the way for other female entertainers, so of course, why not dedicate a whole day to our favorite Material Girl! Come dressed in your favorite Madonna style era for a chance to win cool prizes and interact with other fans. This is also the perfect chance to brush up on your American/English pop music—make a Pandora Madonna station or check out her discography on Spotify and pick out your favorite tunes. Then when you hit the event, you can ask others for their favorite Madonna songs, and you can sing along to all the tunes while you're there!
New York Mets vs. New York Yankees, August 14-17, Citi Field and Yankee Stadium
Honestly, for me, nothing really says summer quite like a live baseball game. You might have remembered from previous posts that New Yorkers are quite serious about their local teams, so it makes total sense for both New York-based professional baseball teams to face off with one another for a few days in August. Even if you aren't a fan of either team, this is a great activity to enjoy the summer weather, interact with other baseball fans, and participate in one of the America's most beloved pastimes. Grab a hot dog, a cold beer, and don't forget to come with your best English baseball phrases so you can root for the teams with all the other baseball fans. Before you know it, you'll be singing along to the "Seventh Inning Stretch" with everyone else!
This August, don't let the summer heat deter you from enjoying all the different things that New York City has to offer. Whether you want to stay in the comfort of indoor air conditioning or don't mind the heat, you're bound to find something to do that will also allow you to practice your English reading, listening, and speaking skills! The city is a melting pot afterall, so chances are, you're also bound to run into someone that's practicing their English, too!
---