March in New York City can be a tricky time of the year. In the beginning of the month, it tends to still be pretty cold and blistery, and by this unofficial tail end of winter, it can be hard to be optimistic for the warmer months. By the end of March, typically, you'll start to notice some whispers of early spring. You might have a really sunny day with the faint sound of birds chirping. You might start to notice the weather slowly creeping towards a comfortable 50 degree benchmark. Either way, March is a transition month, which might make it difficult to decide what to do in your free time. Should you bring your jacket? What shoes should you wear?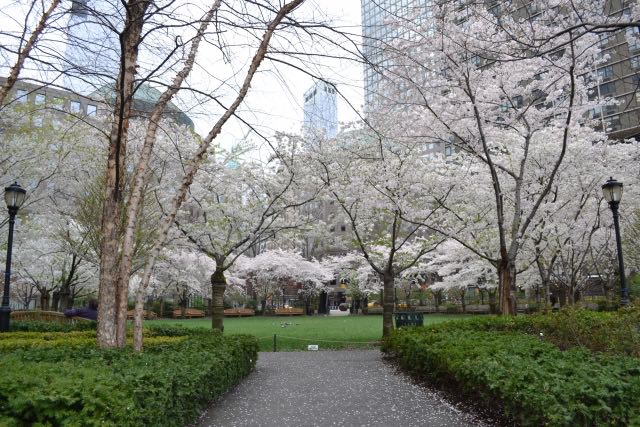 If you're also new to the English language, it might make these decisions even more intimidating. I've come up with a few things to do this month so that not only can you take full advantage of this awesome city but so you can also put your English learnings to use in real life. Your weather app will be your loyal friend this month, so before you head out, check the forecast, dress accordingly, and remember: have fun!
1. Women's History Month; all month
You may have noticed that recently there have been tremendous progress with feminism and women's progress. This is a crazy exciting time to be involved in all the events around the city to honor all the achievements that women have made over the decades in all walks of life, from Congress and medicine to the entertainment industry and law. Throughout the whole month, there are all sorts of events set up, so depending on where you are and what interests you and your friends, you're bound to find something that will move and inspire you. By checking out these talks and tours, you'll expand on your English listening and engagement skills, so there's no better time to put your learnings to practice.
2. Big Apple Comic Con; Saturday, March 9 – Sunday, March 10
While this event is smaller than the New York Comic Con, you can easily have a great experience rubbing elbows with some of the most well-known comic book creators of all time. Held at the Pennsylvania Hotel across from Madison Square Garden, you'll have two full days to check out all the events and exhibits that this event has to offer. With some guests dressed up in costume or cosplay, it can be easy to get caught up in the feeling and reminisce about your favorite comic book superheroes. Check out the itinerary, grab your friends, and start practicing your favorite admiration English phrases, like, "I grew up with your work," or "It's such an honor meeting you."
3. United Airlines Half Marathon; Sunday, March 17
If by chance you were able to check out the NYC Marathon in November, you'll remember just how invigorating it was to cheer on so many participants as they stretched their physical limits all over the boroughs of New York City. If you're chasing that same feeling, check out this half marathon will give you that fix. While this tour is obviously half in length as the race in November, the spirit remains. Starting in Brooklyn and ending in Central Park, you have amazing choices when it comes to where you want to take in your sights. Make signs cheering the runners on (great English writing practice) or pick out your favorite English optimism chants.
March is a fickle time of year, pretty much no matter where you go. It can be difficult planning your weekends when you're not sure what the weather will be like, but keep in mind that you're living in one of the best cities in the world, with so much to offer when it comes to activities. I always tell my visiting friends that if the weather is too extreme, don't forget about all the museums New York City has so you can not only escape the harsh weather effects, but you can also be in the presence of incredible art and history. Always keep these options in the back of your mind when you're making your plans. And as I always say, New York City is a huge melting pot, so if you're trying to find ways to put your English learning skills to use in real time, don't forget that you're surrounded by thousands of other cultural transplants that are happy to help you!
---
February 14th of every year is Valentine's Day, which is a holiday in which people in love will take the day to celebrate their union and loving relationship. Single people will use this day to express their love and appreciation to their friends and family members. No matter your relationship status, Valentine's Day is a time for everyone to reflect on the value that those in their loves bring to their hearts. You might see that during this time of the year, New York City turns red and pink and covered in hearts and chocolates—it's hard NOT to feel the love around this holiday!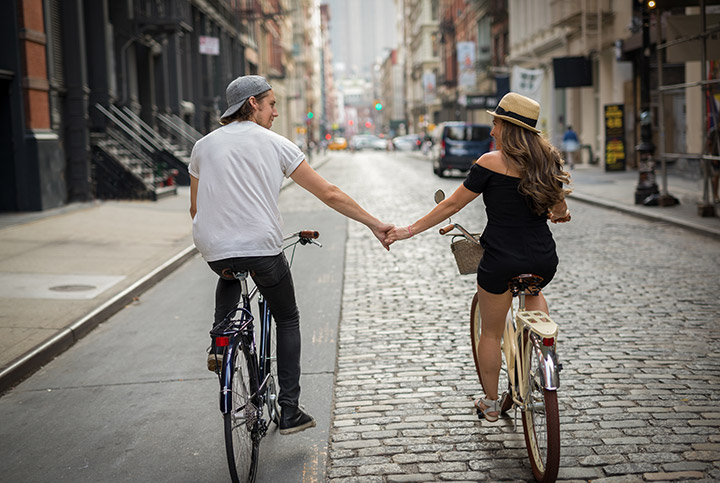 As a resident of New York City, you have probably noticed that not everyone here is lucky enough to have loved ones or the things that show the appreciation and love of others. From those without homes to others feeling a bit lonely, Valentine's Day can be a tough time of year for these people. It's common for donations and giving back behaviors to take place during Thanksgiving, but it's also important to remember that those in need are in need all year long. So if you're looking to spread the love this year beyond your immediate circle of friends and family and your significant other, here are a few ways you can do so this Valentine's Day in New York City. And if you're looking to practice your English here, I've included ways you can do so while giving back.
New York Cares
This is an organization that gathers all the ongoing events and initiatives throughout the city in which you can give back. It will help you find specific opportunities that interest you depending on your availability and location. During the month of February, staying warm is one of the primary concerns of those in need, so you can look into donating cold weather necessities, like coats, hats, boots, and gloves. Staying fed and nourished is another ongoing requirement, so you can also look into donating food to kitchens and volunteer centers. So many of these people often feel overlooked or forgotten about, especially during the times of the year when the rest of the world is caught up in their own little bubbles. So this is your chance to open your heart to those in greater need.
Second Chance Rescue NYC Dogs
Does your living situation allow for a furry friend? If so and if you've got the time and dedication to take in a dog, this is another great way to share the love this Valentine's Day. So many of these poor animals have been abused or abandoned and need a loving home. This is where you or your friends come in! You can easily spread the word via your social channels or tell others in your school about this initiative, and you're bound to find someone that can help this cause. The greatest thing about taking in one of these animals is the love you receive back from these four-legged pups, so it's reciprocal! Brush up on your English training terms and before you know it, you'll have a fully trained dog on your hands. And if you're living situation doesn't allow dogs, you can just as easily spread the word – awareness is half the battle!
The Samaritans NYC
I saved this one for last because I think this arena of attention is one in which we all need to be more educated. This prevention center focuses on mental health and battling crisis. Now more than ever, we as a society need to be better trained on mental health awareness and simply listening to those struggling and in need. This group provides emotional support for those that are suffering and need additional help, and you can become involved with this by being a volunteer. You'll have to undergo intensive training, but once it's complete, you'll be more articulate about how to communicate, which of course will help your English skills as well. So many of these people that need help don't feel that they have enough love in their heart, so this is your chance to help them fill that void. You never know just how much you're capable of, and the same can be said of those that turn to The Samaritans; volunteering can provide mutual wholeness.
Valentine's Day in New York City doesn't have to be just about the loved ones in YOUR life. You can spread the love in so many other ways!
---
I know I've told you all before how the winter in New York City can be pretty brutal. The low temperatures and the trying weather conditions can really convince you to stay inside as much as possible and hibernate, and it becomes easy to ignore all the beauty that takes place outside your apartment. The shorter days also tend to make me more tired, which also means it's harder to convince me to bundle up and head outside. But one of my New Year's resolutions for 2019 is to appreciate this great city even more than I already do, and that means that I need to get out there more often!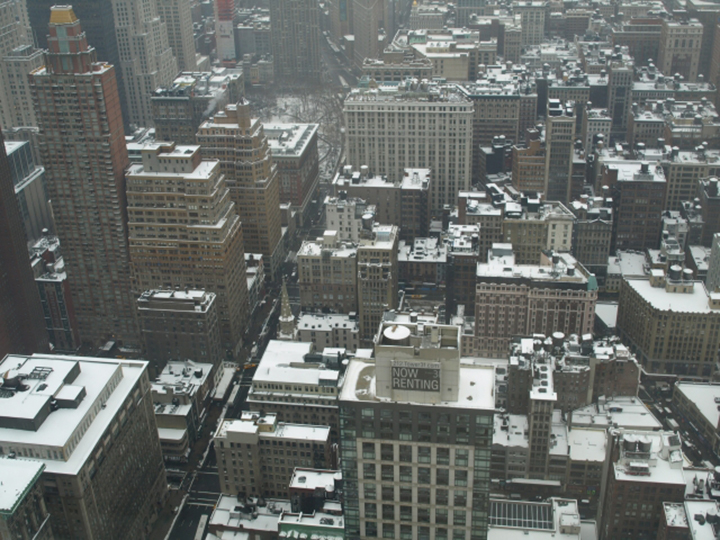 So this post is to not only help keep you occupied for the month of February, but it's also meant to encourage me to do the same exploring! So we're in this together!
I've come up with a list of things to do this month in New York City that will also test your English speaking skills outside of the classroom. I can't emphasize enough just how lucky you are to be in the Big Apple as you're adjusting to a new language because as I've said many times before, this place is a melting pot, full of all kinds of other languages, ethnicities, and cultures, meaning that you're quite literally surrounded by learning opportunities. So without further ado, here's your list of things to do and see this February in New York City!
New York Fashion Week; multiple locations; February 8 – February 16
If you don't know by now, New York City is one of the most well-known and popular fashion capitols of the world. Think about all your friends that ask you questions about the fashion and style trends in the Big Apple. The biggest style magazines are headquartered in NYC, meaning that the greatest trendsetters and fashion icons are also here during this famed week. While the main event isn't open to the general public, there are events happening related to Fashion Week all over the city. From salons organizing special events and high-end fashion boutiques holding premiere sales and opportunities, you can surely feel like you're one of the elite during this week. Be prepared for English speakers to ask you, "Who are you wearing?" or "Where did you get that?" this week, and this is your chance to show off your English!
The Westminster Kennel Club 143rd Annual Dog Show; Piers 92/94, Madison Square Garden, February 9 – February 12
If you're a pup fan and need a little cheering up this dreary winter season, check out the events during this exciting period of time in New York City. Because this event falls so close in the calendar to the Super Bowl and it's a "best of the best" competition, you'll often hear this called "the Super Bowl for dogs." You can watch on as owners and trainers show off their furry friends for the chance to win the title. Prior to the event, practice your English by doing your research on your favorite pups so you can chat up with other dog fans while you're there. Plus, this is a great way to meet new people, so come prepared with your best social English skills.
On Location Tours; all over New York City; ongoing
The weather in February will surely convince you to find activities indoors to escape the low temperatures and uncomfortable weather conditions. Since this tends to be a slower month for things to do here, I wanted to include an activity that you can take advantage of any time of the year. These tours will take you all over the city to show you where some of the most iconic television shows and movies took place. Do you have a favorite show that filmed in the Big Apple? Chances are, this group will show you spots where that show filmed! From Friends, Sex and the City, SpiderMan, Ghostbusters, and more, you can check out all the iconic spots, making you feel like part of the movie. To brush up on your English before the tour, watch a few episodes of Seinfeld or watch Men in Black to refresh your memory (and your English skills), then hop on the bus!
Listen, February is tough for all of us New Yorkers. The weather and short days keep us inside more often than out, but let's do our best to get out there and see all that New York City has to offer—just bundle up!
---