Now that we're (finally) into the month of June and the promise of cooperative weather, you might feel anticipation for being outside and enjoying all of the great things that New York City has to offer in the summer. June is still pretty mild, so you won't have to worry about the dog days of summer just yet, so I recommend still checking out the forecast before heading outside for these events in June. Don't forget that if you can't get tickets to the below events, there are tons of free parks and fairs that you can attend right here in the Big Apple.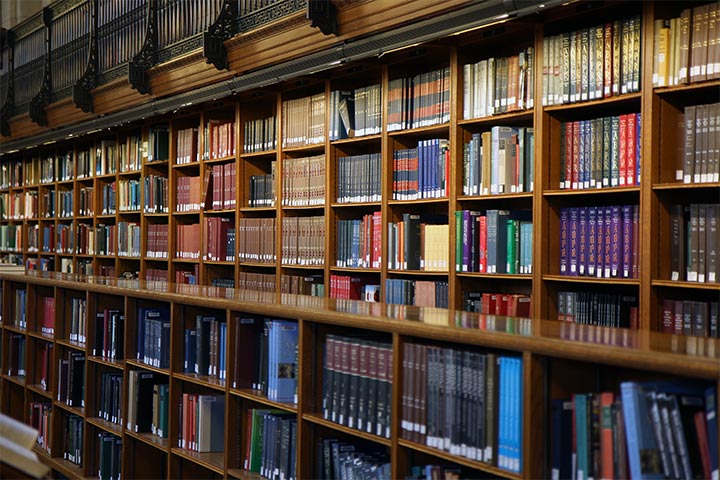 Since you're also practicing your English, it's wise to look up some easy English phrases before heading out to your select activity so you can interact with other New Yorkers easily and fluently. Be sure to familiarize yourself with some social phrases, like, "What's your favorite booth here?" or "How did you find out about this festival?" Before you know it, you'll be holding a full conversation in English AND making new friends. Enjoy the start to summer!
Book Expo America, Friday, June 1, Javits Center
If reading or writing is a passion of yours, this experience is a must-see while you're in New York City. Aspiring authors, editors, booksellers, publishers, literary agents, and literary professionals all congregate to this location for an exciting gathering filled with passionate readers. Whether you're looking to learn more about the publishing industry or simply want to mingle with other passionate readers, Book Expo America (BEA) is the perfect opportunity to not only update yourself on what's going on in the industry, but this conference also provides you the chance to interact with others in attendance. Whether you're hoping to enhance your English speaking skills or your reading skills, BEA is a great opportunity to practice both.
Northside Festival, Wednesday, June 6 – Sunday, June 10, Williamsburg
Nothing says the kick-off to summer like a great outdoor musical event. For the tenth year, Northside Festival comes to Williamsburg with tons of concerts, movie screenings, and many other activities for five whole days. For all the best up-and-coming musical acts, Northside Festival brings all the new music to you. Check out their lineup, see if you recognize any of the acts, and if you don't, stream their music to get a feel for their style. By learning their lyrics and background, you can hit Northside with confidence as a new fan and interact with other mutual fans. Put your English skills to practice by asking those around you about their favorite songs and what else they've experienced at the festival. You'll be a musical (and English speaking) pro in no time!
Coney Island Mermaid Parade, Saturday, June 16, Coney Island
Talk about something different, for sure! For the 36th year, you can watch dozens of people dressed up like mermaids and mermen, celebrating all things undersea. For those that come to watch the parade, you can dress up as your favorite mermaid or merman or in general nautical attire and really get in the mood. The parade starts at Surf Avenue and West 21st Street and ends at Steeplechase Plaza; be sure to get there before 11 am to ensure a good spot so you can see everything to the best of your ability. As with any kind of parade, this is a great opportunity for you to practice your English with other mermaid enthusiasts. Ask those around you where they're from, how they heard about the parade, and if they suggest any other great sites. New Yorkers love the chance to talk about all the other cool things they've seen, so don't be shy!
Even if none of these activities strike your fancy for this month, there are so many other options for you to take part in this month in New York City. Keep in mind that tons of people take their family vacations during the summer, so one of my favorite aspects of summer is that the city seems to lighten up a bit when it comes to population. So enjoy the lighter subway ways, the less congested traffic, and the overall feel of having more room to explore this great city that you can call home. Don't forget your English skills so you can make friends along the way and dive into summer with plenty to do and many more friends!
---
Now that May is finally here, you are probably anxiously waiting to get outside and enjoy the friendly fresh air. If you've been in New York City for some time, you've probably already made your way to Central Park and perhaps other frequently visited green areas in the city already. One spot that you most likely haven't seen yet, just because it's at the southern tip of Manhattan, is The Battery. Facing the New York Harbor and the Statue of Liberty, this area offers sights that you just can't find anywhere else in the city. With many attractions and things to do in this region, you definitely won't get bored, and it goes without saying that you'll easily put your English learning skills to use while visiting this part of the city. With tons of history and meaning behind this park, you'll be practicing your English reading as well as your speaking during your day of fun. Pack your comfy walking shoes, bring some sunscreen and your shades, and get ready for an adventure by the water!
Plenty of memorials
The park itself and the surrounding area received its name after the artillery batteries that were positioned there in the early years to protect the area behind them. As a result, there are quite a few memorials in this region to honor those lost in the battles, like the East Coast Memorial, the American Merchant Mariners' Memorial, as well as other statues that honor specific dedications to individuals that contributed to the city's development and preservation. This is a great opportunity to practice your English reading, as you can study the stories of these people on their plaques and information surrounding them.
The Gardens
You came to Lower Manhattan for some green, right? So what better place to get your nature fix than the perennial gardens? With over 195,000 square feet of stunning flowers and plants, you'll welcome spring with open arms. Be sure to also pick up a copy of The Gardens of Remembrance: A Garden Guide so you can study up on every green you see and learn about its history and value in this garden. Your English reading and comprehension skills will be put to use, and for an additional challenge, see how you can put those learned facts to use by sharing your learnings with your friends. They'll appreciate everything that you retained, and you can be proud of your English reading and speaking crossover.
Statue of Liberty, Ellis Island
Of course, one of the greatest symbols of the Big Apple is the Statue of Liberty, and what better time to take the ferry over to Ellis Island than when you're in The Battery? With flexible hours and tons of availability, you won't have any issue grabbing a ferry to check out one of the most popular landmarks in the world. Since this destination is a literal symbol of international peace and comradery, you will be travelling on the river with people from all over the world. Practice your social English skills by asking those around you from where they came and what this trip means to them. Don't forget to pick up your souvenirs and take tons of pictures to remember your day!
Staten Island Ferry and the Peter Minuit Plaza
As a huge transportation hub, you can get to any New York City borough from this station. The Staten Island Ferry leaves every 15-30 minutes and is free to take, so take advantage of the beautiful weather with an adventure in this plaza. With newly planted greenery and modern architecture, the hub can feel more like an attraction than an actual transportation hub! Since this spot caters to ferries, subways, buses, cyclists, and pedestrians, you can come across all sorts of individuals during your time at this plaza. Practice your English skills by asking them their favorite mode of transportation or rent a bike and do as the locals do. Your English will be tested, and you might be surprised at how much you retain when you're on two wheels!
This May, skip Central Park and those other nature spots that tend to get packed and super busy in the beginning of spring and instead opt for a trip down to The Battery. Not only will you get your fresh air fix in, but you'll be able to unwind, relax, and practice your English with others that are looking for some international culture.
---