There are many reasons to love New York City in the start of the summer. For me, the start of summer seems to just put everyone in a great mood, which makes my daily commutes more tolerable, the interactions with my coworkers more pleasant, and the Vitamin D from all the sunshine just generally lifts my spirits overall. The temperatures aren't super high just yet in June, so it's still bearable to be outside. With kids being out of school, there's also just a level of excitement in the air, all over the city. My advice for June: get outside as much as you can while the weather is still tolerable (before it gets too hot), and enjoy the sunshine!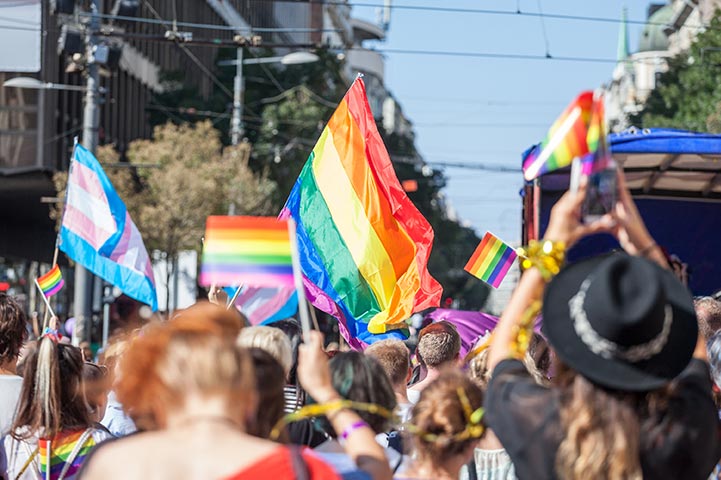 While you're out and about this month, the first official month of summer, be sure to think about ways you can put your English skills to use. Luckily, since this month tends to bring everyone out of their apartments and in the fresh air, you'll be surrounded by plenty of opportunities to engage with other people. Here are a few things going on during the month of June for ideas on how you can not only have fun and take advantage of this amazing city but also put your English speaking skills to use.
Governors Ball, Friday, May 31st – Sunday, June 2nd, Randalls Island Park
This is a pretty huge event that takes place every year, and it's a pretty deal in New York City. As a three-day music festival, it can draw in thousands of people, so really think ahead if this is something you want to attend! While you're there though, it's a great experience to be around so many iconic musicians and all the other huge fans. For some unique English practice, look up some of the artists on the lineup for the event, and start learning their music. It's a great way to not only learn more music and genres, but it's a great way to learn some new English words and maybe you'll even connect with other fellow fans while you're there.
Gay Pride, all of June (Gay Pride March is Sunday, June 30th)
If you haven't noticed by now, New York City is one of the gay pride capitals of the world. Many people come to New York City just to experience the culture of openness and acceptance that the city has to offer for those that do not identify as heterosexual. Events all over the city will be held for the entire month of June to commemorate this movement, so you'll be sure to see tons of rainbow symbols during this month. You can get involved by attending one of the many comedy shows, art exhibits, marches, and even the music festival held at Pier 97. So gather all of your supportive friends and take part in this really crucial, social movement. You can practice your English by sharing your support with members of the LGBTQ community and praising their bravery and pride.
Shakespeare in the Park, through June 23rd, Central Park
This is another one of those New York City staples. Since the 1960s, this series produces free performances at the outdoor Delacorte Theater in Central Park. For the month of June, Much Ado About Nothing runs Tuesdays through Sundays at 8 pm. These events are wildly popular because not only are they outside in the summer night, but they're free! On top of that, many noteworthy and iconic actors have taken part in these productions, so there's almost always a great chance that you might experience a legendary performance! If you're new to Shakespeare, this is a great chance for you to be exposed to the greatest playwright of our time. Or, you could read the play before watching it so you'll get your English reading in as well as your English listening practice in. It's a double win! P.S. Bring a blanket – the nights can still be pretty chilly in June!
Whether you're looking for something low-key or something intense, you should know by now that New York City has everything to offer, no matter what you're seeking. Also, don't forget that the Big Apple is a huge melting pot, meaning that people from all over the world live in this great city, so there's always an opportunity for you to put your English classroom skills to practice in the real world – and there's no better teacher than the streets of one of the greatest cities in the world!
---
By now, you're probably enjoying the warmer weather, the sunnier days, and the ability to move around without layers of scarves and heavy jackets. I know May is definitely one of my favorite months in New York City because people tend to be happier now that the weather is just a bit more pleasant. In addition to that, people want to spend as much time as they can outdoors to enjoy the fresh air and the feel of the warm sun on their skin, so you might notice that the sidewalks are more congested and the parks just have more people there.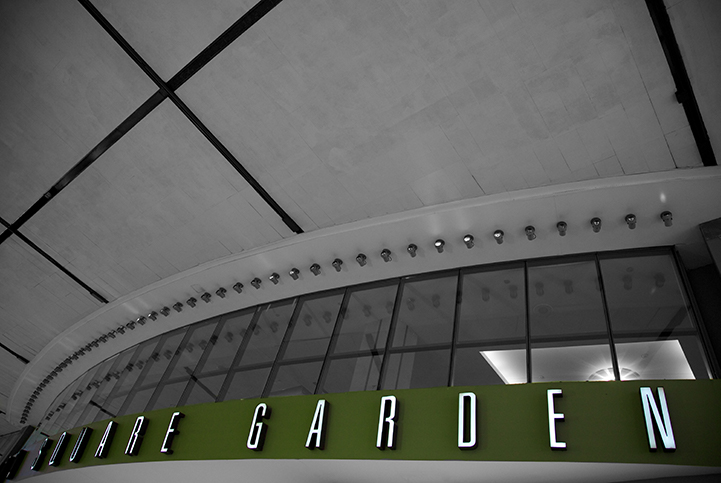 One of the best ways to practice your English is to completely immerse yourself in the real world around others that speak the language. There are so many great opportunities to do that in New York City, as so many more people are out and about this month. So I've compiled some of the best activities that you can take advantage of and still be able to put your learned English skills to use – all while being in the greatest city in the world!
Billy Joel at Madison Square Garden, May 9
If you don't know who Billy Joel is, I suggest you look him up. Chances are, you've heard of his music, as he's been around for decades now and has made a tremendous impact on the world of rock and roll. Since 2014, Billy Joel has been a franchise of Madison Square Garden, meaning that he has agreed to perform at this venue once a month indefinitely. While this means that you can actually catch this living legend any month that you want, I decided to include it in this month's round simply because it was time! I suggest downloading a few of his albums and practice your English by the way of music! You won't regret it, I promise you!
International Food Fest, 9th Avenue, May 18 – 19
For fifteen blocks stretching up 9th Avenue is this amazing two-day event to give you plenty to see and try. Entry into this festival is free, but I recommend bringing along some spending money because you'll absolutely want to try all the foods available here since the tastes and bites come from all over the world. In addition to food, there's tons of entertainment, like music, dancing, and of course, vendors. I included this event since most of you reading this come from all areas all over the world, so this is a great opportunity to get a little taste of home while you're also learning more about other cultures – in the span of just a mile in New York City! Plus, with all these various cultures in this area, you'll be immersed in many other languages as well, so this is your chance to not only put your English skills to use but to perhaps learn phrases from other parts of the world, too!
BrunchCon, Brooklyn Expo Center, May 20
So, if you're anything like me, you love a good, hearty brunch on an early weekend afternoon. After a few Bloody Mary's and an excellent Eggs Benedict, my Sunday Scaries seem to just go away. So, I'm particularly excited about this event, as this is your chance to try out all the great restaurants that specialize in this in-between meal, and you can finally get the chance to try out all the dishes and drinks that you weren't sure of before. Plus, interacting with these restaurateurs and other event-goers will give your English-speaking skills some exercise. So, put on your stretchy pants and get to this brunch event!
I really do love the month of May – it reminds me of my childhood when the end of the school year was near, and that excited feeling comes back to me every single year since. Plus, the end of May is the unofficial kick-off to summer, so there's so much to do in this great city and plenty to see. And the best part is that so many new things continue to pop up month after month, so you'll never be bored. Grab a group of friends and start thinking of all the things you want to do and see in the next couple of months because time will go by quickly! Don't forget to put your English skills to use with everyone you interact with – before you know it, you'll be speaking English without even thinking about it!
---