Ahhhh, summertime in the city – there's really nothing like it. On a good day, you can roam about the streets and parks without a care in the world, letting the sun hit your shoulders and immediately elevate your mood. Other days….well, not every summer day in the city is great. It can get pretty hot, and there are some blocks that provide zero shade. Some days, breezes don't come through, and the intense sun can make garbage days tough to walk through. Either way, August in New York City can be awesome, but this month can also be a challenge to stay comfortable. When in doubt, pack your sunscreen, have an exit strategy, and stay hydrated. 
This August, summer might look and feel a bit differently than summers past. Obviously, we're still living in the time of a global pandemic, which is sometimes hard to believe that it's lasted this long. In New York City, given the high population and the dense tourist areas, you'll notice that many are still wearing their masks, despite vaccinations, thanks to the new variant and the uncertainties around it. As a vaccinated and somewhat healthy individual, I've been wearing my mask anytime I leave my home to err on the side of caution. I've even recently gotten a test to ensure that I haven't contracted the new strain, again, even though I've been vaccinated. We continue to learn more about this as we go on, so the activities that I've listed out below are best for the summer, but please also be mindful and careful about what you choose to embark on this summer so you and your loved ones can continue to stay safe and healthy.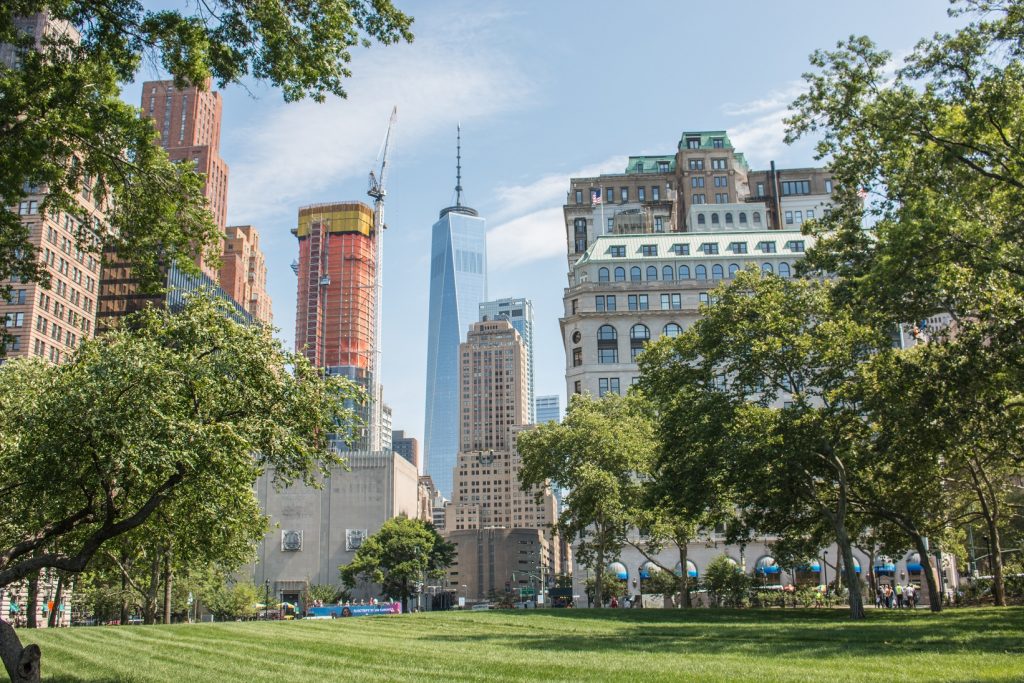 1. Pixar Putt, Battery Park
If you've got Pixar fans in our friend circle, this could be the best activity to take them to – for a limited time, Battery Park will be transformed into a Pixar heaven, equipped with a mini-golf course designed by all your Pixar favorites. What I like about this particular activity is that not only is outdoors to keep you safe with plenty of fresh air, but you'll be so close to the water that you'll get bonus views as you make your way through the course! Be sure to call ahead to make sure you pick a day or night that won't be too crowded, but don't wait too long – this experience is for a limited time only!
2. Bryant Park Movie Nights
This is another one of those New York City staples that I just LIVE for – and because this is outdoors, you can feel safe that you're getting the ventilation you need. Grab your friends, plenty of blankets and snacks, and grab a good seat with a good view. Back this year after taking summer 2020 off from this series, you can expect extra spirit in the air as New Yorkers flock back to this classic event. This series extends into September, so if you need more time, you've got it!
3. Pier 17 "Backyard" rentals
Okay, so I might be stealing this idea for myself, so I might see you there this summer! Getting your own outdoor space in New York City is incredibly tough to come by, so The Rooftop at Pier 17 has a solution for you! You'll be able to rent mini-lawns on this popular rooftop, equipped with coolers, chairs, umbrellas, and more to make your summer getaway just what you needed – without even leaving the city! And so many more bonuses are included, like a huge screen to watch movies and sports on, the option to order delivery food and drinks, and even the ability to rent out larger gaming courts for cornhole or bocce ball. Don't get me wrong – I love the city, and I'm a city girl at heart, but I also grew up in backyards, so there's also something very nostalgic about this experience that I'm so very much looking forward to. Obviously this is outdoors, but again, be sure to pack your mask and some hand sanitizer just to be on the safe side.
Summer in the city doesn't have to be a bust just because we're still getting through these tough days of the pandemic. As long as you're being smart (and somewhat creative), you'll be just fine! The cold days will be here before you know it, so do what you can to spend as much time outdoors this month as possible!
---
Okay, so let's talk about the elephant in the room. We're still in the middle of a pandemic. It's unbelievable to think that we're still navigating this, despite all our scientific and technological advancements towards our healthcare system. Despite all that, we still have to take care of ourselves and how we respond. It makes me sad to see other regions in our country not take this issue seriously, as people are losing their lives as a result. I, for one, am taking all of this as seriously as possible. Even though I'm fully vaccinated, I still wear my mask everywhere I go, I ensure the people I'm with have also been vaccinated, and I'm now getting tested on a weekly basis. We have the resources at our fingertips to follow protocol, so it's best everyone else do what they can until we officially beat this thing.
With that said, you might be wondering to yourself, "how in the world can you enjoy the city if we might be facing another lockdown in the near future?" As upsetting and frustrating as that reality is, it's important to remind ourselves that if we do, indeed, go into another lockdown, that at least this time we're prepared. I've rounded up a few ways in which you can either prepare or continue to stay safe if we can avoid another shutdown.
1. Wear your mask
This is so simple, and it frustrates me beyond belief that we still have to remind people of this, but this is the easiest and cheapest way to keep yourself and those around safe – whether you've been vaccinated or not. With this new variant going around, we're obviously still learning about it, so it's best to just be safe (as opposed to sorry) when it comes to getting around and trying to have some kind of normalcy in your life.
2. Get vaccinated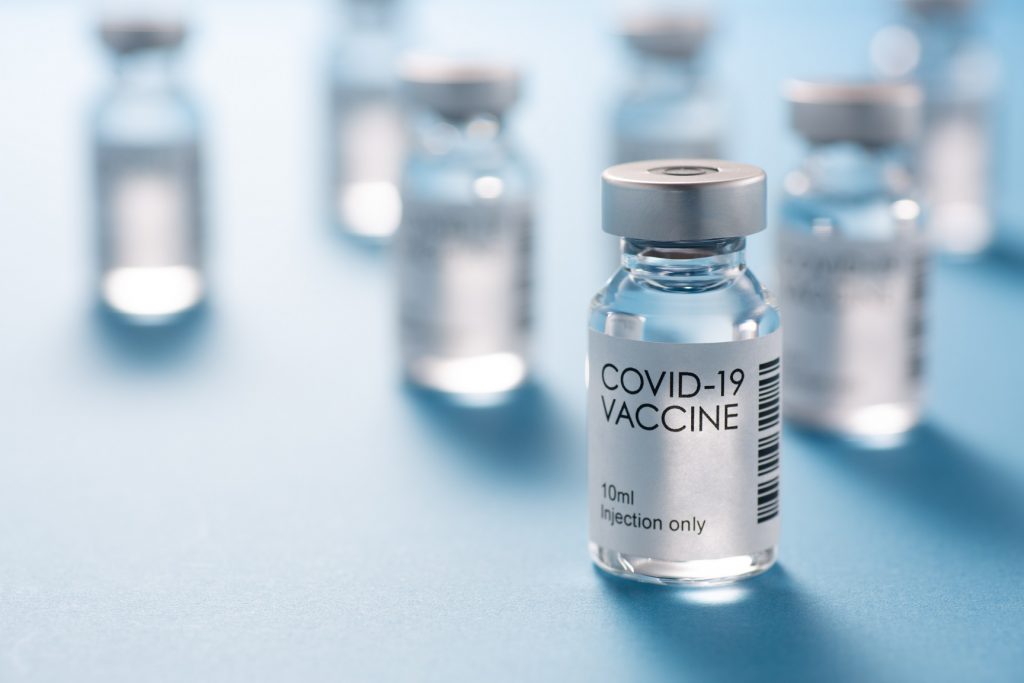 If you haven't yet, please do what you can to make your appointment. It's incredibly easy, it's free, and there are now places that are offering incentives if you get your shots. The side effects (for most) are minimal, so please, please, please do your part to protect yourself.

3. Stay outdoors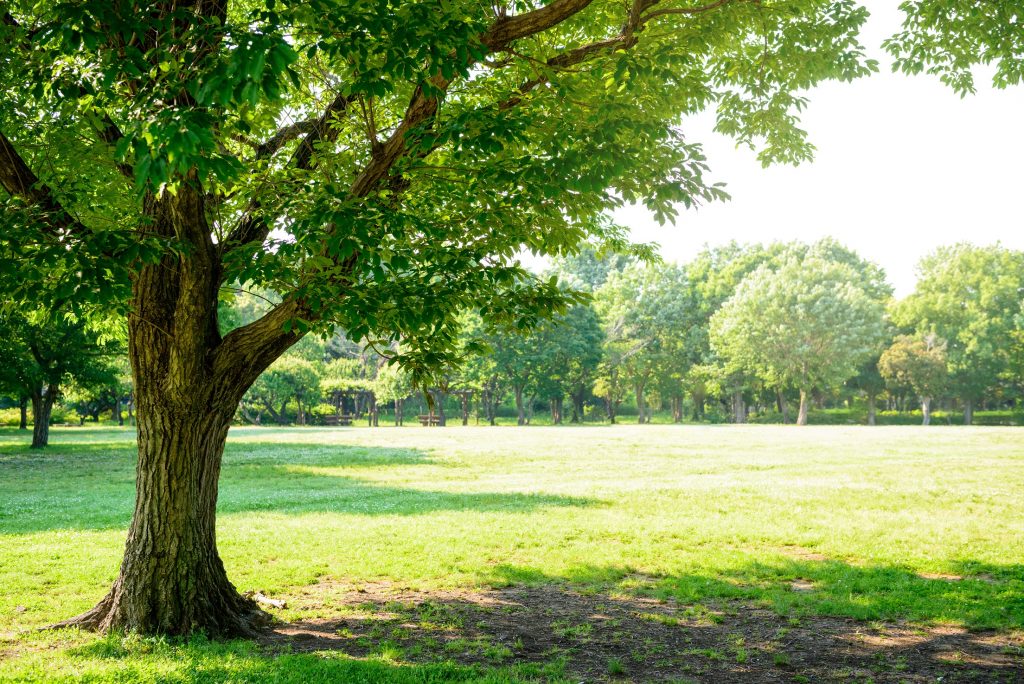 It's been a tough year of cancellations and postponements, so I certainly don't want to face more time indoors, so now is the best time to take advantage of the summer weather. If you're craving that social interaction, grab your friends and hit up the parks or other outdoor spaces that offer plenty of ventilation and fresh air so that you can breathe easily and confidently. When in doubt, also be mindful of how close you are to others. The six-feet rule is still very much a guideline that's recommended, so continue being mindful of that practice.

4. Learn from our first year
No one wants another lockdown, but if we don't follow the protocol provided to us, we'll have to keep facing more restrictions in the future. It was difficult that first year, adjusting to quarantine, not seeing loved ones, working from home in situations that weren't ideal, and so on. But we made it through, and we started to get a taste of what "normalcy" looked like. As a unit, we need to continue following the rules and being safe to avoid another repeat of 2020. We now know shortcuts that can keep us entertained (binging our favorite feel-good shows, puzzles had a great comeback, and even Zooming with our loved ones filled a hole that we didn't know we'd have).
Living in New York City during a pandemic hasn't been easy. We evolved from being one of the worst hot spots in the world to being a model of safety and healthcare following the vaccine roll-out. I'm proud to be a New Yorker, and part of that pride comes from how we handled the pandemic and the treatment of our fellow New Yorkers. We can't convince every single person to get the vaccine and take the pandemic seriously, but we can continue to do our best to raise awareness of all these options so that we can stay safe and keep our beloved city a safe destination. New York City is a trip for most, but for some, it's where we call home. Let's treat it and our fellow New Yorkers with respect so that we can continue to be the model city that we are.
---