You guys have heard me talk plenty about how New York City is a location that certainly has no shortage of things to do. One of the benefits about living here is that you have the whole place at your fingertips, and you have all the time in the world to see and do what makes this city such a wonderfully exciting place to be. September is one of my favorite months here, and in general, just because the weather takes a break from the hot summer days, and it's still comfortable enough to hit the town without pulling out your winter gear just yet.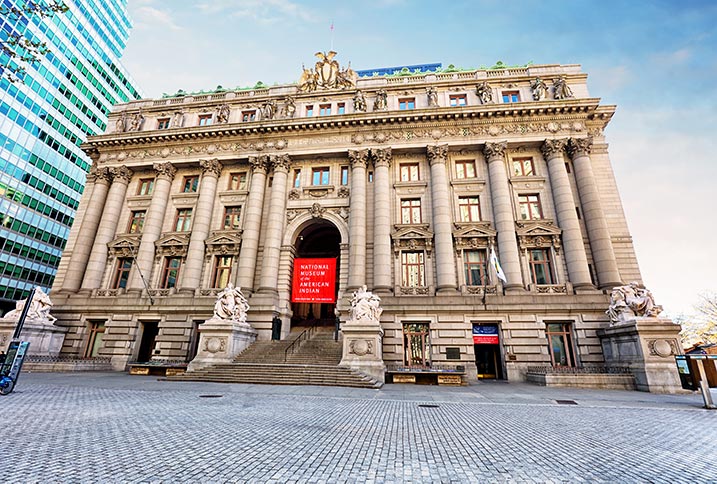 If you're in the process of learning English and trying to figure out how you can put your learned skills to use, all of these activities will allow you to practice your English listening, speaking, and reading skills in some way. This way, you can take your classroom learnings and apply it to real life – after all, that's why you're in this program! So gather your friends and pick out a few of these activities to check out for the month of September!
Wanderlust, Sunday, September 8, 2019, Prospect Park
If you're into wellness, yoga, or even general exercise and movement, this is the event for you. Starting with a 5K run or walk, you'll transition into a massive 90-minute yoga class with hundreds of other attendees, and then close the experience with a huge dance party and guided meditation. This is a great opportunity for you and your friends to cleanse your bodies of negativity, maybe a day of indulgence, or even just to relax and unplug for the day. It's all about peace and mental tranquility on this day. Given the huge attendance that this event attracts, this is a great way to meet new people and put your English skills to use. Be sure to practice your "Namaste!"
Brooklyn Book Festival, Monday, September 16 – Sunday, September 22, 2019
If you're a reader (like me!), this will really be your jam. This week's worth of events brings together some of the most amazing current and legendary writers from across the world to talk about literature, culture, and the human experience. There are tons of things to do during this week, so this is a great opportunity for you to brush up on your English reading skills and come prepared for discussions on your favorite pieces of work, favorite writers, or to simply share some of your stories about your own experiences. It's also a great time to mingle with other book lovers, so be open to your English-speaking skills! Everything is welcome this week, so don't be shy! (And don't forget to wear comfortable shoes – this event has a lot of strolling and walking around Downtown Brooklyn!)
Museum Day, Saturday, September 21, 2019
One of the best parts about being in New York City is the easy access to all the wonderful museums that are timeless and attract people from all over the world. Even though we live here, however, that doesn't mean that we frequent them as often as we'd like. But this is the day in which we should all be taking advantage – participating museums provide free entry on this day, so be sure to check out the list and design your itinerary for the day so you can hit up as many as you can. You're certainly in for a full day of learning and cultural exposure. Given all the tours and guides, you'll easily put your English reading and listening skills to use. Be sure to ask questions along the way so you can practice your speaking skills, too!
When September hits, you'll notice that things seem to somewhat go back to "normal." The kids are back in school, and the adults are done taking their summer vacations. Rush hours are full again, and the light crisp in the air might get you inspired to get excited for the upcoming fall season. For me, there's nothing better! As I always say, there's always something going on here in the Big Apple – all you have to do is do a little research, and you're bound to find something that will interest you. And more than likely, you'll find an activity that will challenge your learned English skills, and what better way to put those learned skills to use than back in the real world!
---
When learning a new skill or subject, it's pretty customary to start in the classroom. Finding out the history of a discipline is a typical introduction to your area of study so that you can get a grand idea of the evolution of your focus. From there, however, as you advance in your studies, it's also customary to branch out into the real world to better understand real-world implementation and integration.
This is easily applicable for learning a new or foreign language. When you're in the beginning stages of learning the basics, classroom application is the best avenue for logistics and application. As you advance in your studies, you'll want to practice your real-world application for a better idea of where your strengths lie and how you can improve in other areas. This means it's a great idea to immerse yourself in the real world to put your skills to use and interact with other people.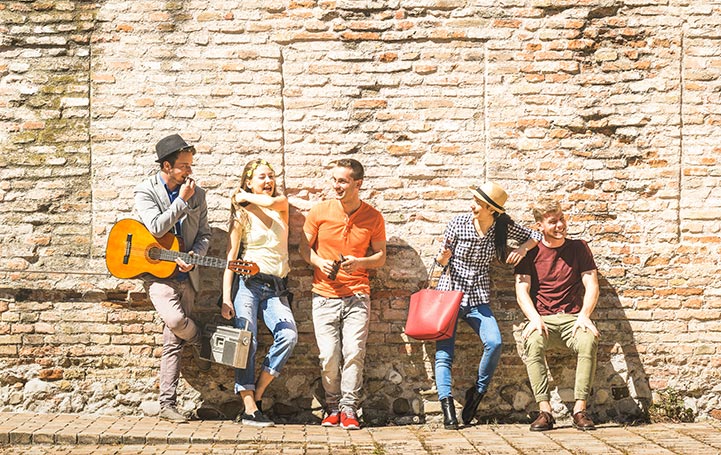 If you're considering a career in TESOL to not only enhance and perfect your English-speaking skills but also elevate your teaching abilities, there's truly no better place than New York City to get your training. The New York English Academy is located in the heart of the Big Apple, meaning you can be exposed to expert native English speakers but be immersed in one of the largest cultural hubs in the world.
Value of the TESOL Program
If you plan on pursuing the academic track of gaining your TESOL certification, the New York English Academy organizes the program so that courses are instructed by English-speaking teachers, guaranteeing that you'll get an organic learning experience. Plus, the program is set up so that there are different learning methods incorporated so that you can practice your skills in a variety of sets, from group work to role playing to even scavenger hunts. Everyone learns differently, so the TESOL program is designed to cater to all of those varying learning methods.
New York City is a culturally diverse place to be, with individuals from all over the world coming to experience the greatest city in the world. This means that there are hundreds of languages being poured into the neighborhood on a regular basis. When you're out and about in the city, no matter how strong your English language skills are, it's the perfect opportunity to put your learnings to use. You'll likely run into others that speak a language other than English, which will also help you understand how you can communicate with your body language – which is helpful no matter where you are or what language you speak!
New York City: The World's Melting Pot
Even if you're still trying to perfect and polish your English skills as a member of the TESOL program, you'll have the opportunity for PLENTY of real-world experience and application right here in New York City. Because the city itself is a huge cultural melting pot, you'll be exposed to so many different people with endless backgrounds. Given your ability to speak at least two languages, you might be able to help others that have no English experience at all, putting your own personal English skills to use. In the process, you'll learn about other cultures, which will help you bring those learned experiences back to your classroom both as a student and as a future educator yourself.
New York City is always different and is constantly changing. You'll experience things that you love and things that aren't necessarily your favorite. This aligns with the TESOL program at the New York English Academy. Because everyone learns differently and absorbs information in various ways, the program is designed to cater to all these different teaching and learning methods so that not one student is in the dark. Aligning with these experiences in New York City means that you will easily approach your eventual teaching abilities with the same flexibility and patience, allowing your students to find their own best personal method.
Why New York English Academy
American English is now the standard English dialect, moving away from UK English. With that said, learning this dialect in the heart of not only American culture but international culture means that you can take your learned skills and apply them to the biggest cultural melting pot in the world: New York City. Not only will you love your experience in the Big Apple, but your learned skills will be best put to use and you'll thrive!
---