It certainly feels as though we've been living through this pandemic for a long time, doesn't it? I think back to the days of commuting into my office every day, attending comedy shows and concerts, socializing with coworkers in packed bars…it's hard to believe that so much has changed so quickly and so drastically. It's hard to imagine life before the pandemic sometimes.
As we approach the 2021 summer season, there's a certain spirit in the air that I haven't felt since all of this started. With people being vaccinated and lockdowns being lifted, it almost feels as though normalcy could be close. I understand that "normalcy" is a very flexible word, but I'm truly looking forward to the day when I can hug my friends again, see my coworkers in person, and live characteristics of my life without fear again.
I received my second vaccination shot a few weeks ago, and upon going home that day after that second shot, I felt that spirit, too. It felt like I finally had the permission to look forward to things again. While I was sitting on the bus on my way home, I remember thinking about all the things that I want to start planning for – visits to family members in other states, meeting new family members that I have yet to meet, going to the beach…the list goes on.
That hope stayed with me for a few days. Even though I'm vaccinated, I still wear my mask when I'm running errands or going for a walk. I ask my friends their vaccination status before meeting up with them. I'm still incredibly careful. I predict that as we get deeper into the summer months and more people celebrate that hope that I explained earlier that we'll see large numbers of people letting their guards down. Understandably, it's an individual's choice to do so, but as we still live in a densely populated city, I highly recommend to keep practicing safety as much as you can.
1. Bring your mask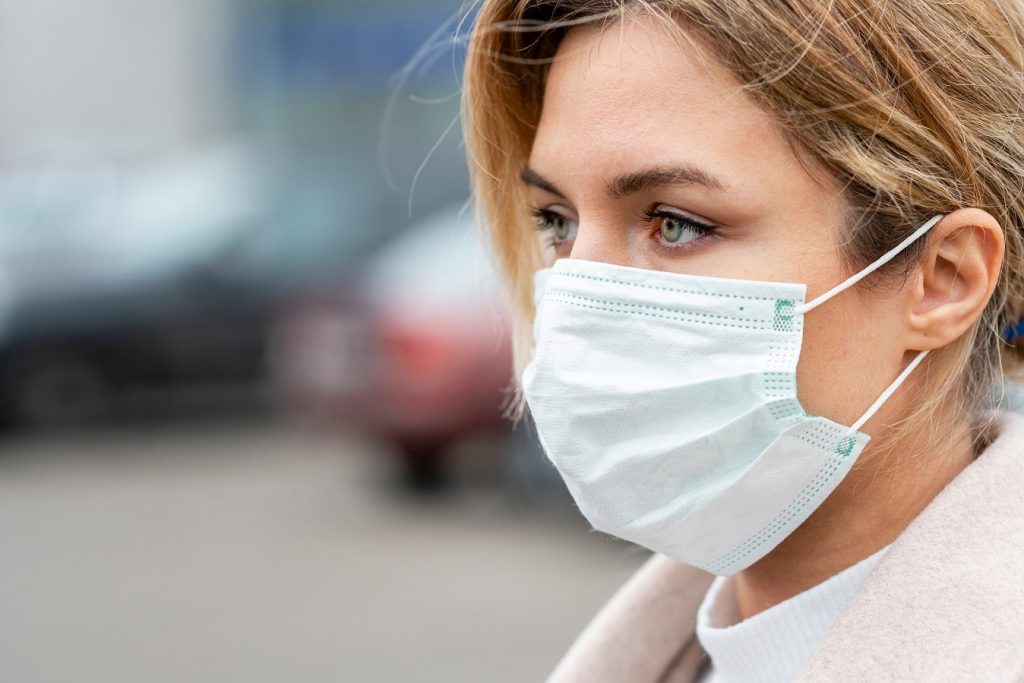 I know this is broken record, but I can't stress this enough. Again, even though I'm fully vaccinated, I wear mine to continue to play safe. I don't want to put my body at risk for anything, just to be on the safe side, just because I didn't feel like wearing a mask anymore. It's also been a strange security blanket for me over the past year – it's like bringing your purse everywhere – it becomes a part of you without even realizing it. I also continue to wear my mask out of respect for other people. I want people to understand that I respect THEIR bodies and that I'm wearing it for THEM.
2. Don't go crazy
It's probably really tempting after the year we've had to max out your credit cards and double up on your vacations that you couldn't go on for over a year. But again, I urge you to think cautiously – there are going to be LOTS of people with the same ideas in mind, and you may not know how they feel about vaccines. It's your life, yes, so be sure that you're thinking wisely about what's important and the best way to keep you and your loved ones safe. When in doubt, mask up. That's all I'll say.
3. Respect boundaries
Unfortunately, the pandemic very quickly became political, causing even more division within our country. The pandemic has also become a personal experience for every single individual. Not one person knows how their body would react to an encounter from the virus OR the vaccine – as much as we know that science is really on our side, we also have to take into consideration that some people may not feel comfortable putting something foreign into their bodies. It's easy to disagree with those that have different viewpoints on the matter, and at times it can even be infuriating, but we have to show respect for these differing viewpoints. As long as people are safe, you should understand that you should do what you can to stay safe as well. We're all learning about this as we go, so the more togetherness we can achieve out of this circumstance, the longer we'll be in the long run. Respect each other, and respect each other's boundaries, and before we know it, we'll be in the clear with COVID and the past year behind us as nothing more but memories.
---
It's kind of unspoken, but the Memorial Day weekend always feels like the start of the summer season to me – it reminds me of being a kid in school and knowing that the last day of school was soon and that the long days of summer bliss were just around the corner. Even though I'm now in my mid-30s, I still get that same kind of giddy feeling towards the end of May as we inch closer to June. For me, it's a mindset of allowing myself to have fun, relax, and make memories. This summer, I'm hoping, is looking to be a lot different than last summer, especially since I'm fully vaccinated and ready to make up for lost time. As with any scenario, New York City will be right there with me along for the ride. Sure, I'll probably take a few trips and a few weekends away, but for the most part, I moved to New York City to LIVE in New York City.
If you'll be here for the month of June like me, you're probably looking for a few ideas on what you can do to entertain yourself while still staying safe as we're navigating these new days of the pandemic. Bonus: if you're looking to put your learned English skills to use during these events, I made sure to highlight ways in which you can put your learnings into practice for listening, reading, and speaking English. With that, grab your sunscreen (and your mask), and get ready to kick off the summer season in New York City.
1. Governors Ball Music Festival, June 4 – June 5th, Randall's Island Park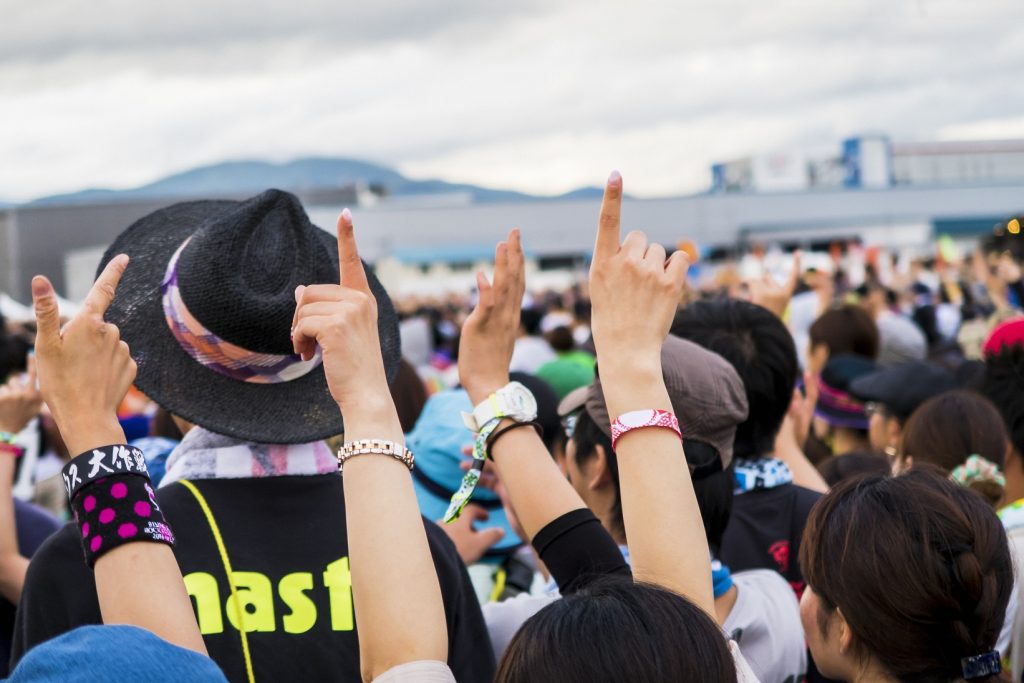 If you're anything like me, you probably don't want to spend another minute indoors after the year that we've had. And since the weather is really kicking it into high-gear, I really want to make sure I'm outside as much as possible. Even though I'm fully vaccinated, I'm still navigating my events safely and consciously, so an outdoors event is perfect for people like me that are looking to still stay safe in all ways possible. You'll want to bring your mask just to be on the safe side, since you'll be around new people throughout the event. If you're new to English and looking for practice, what better place to put your skills to use than an outdoor musical event? Brush up on your favorite artists, learn the new and trendy music, and be sure to sing along with your best pals.
2. Sunset Yoga, June 9th, Staten Island
I absolutely HAD to include this event because there's truly nothing more magical than dusk in New York City – and if you can make it down to Staten Island for the day, I highly recommend checking this event out – not only is it in-person to cater to our need for human interaction in real time, but it will also provide you stunning and breathtaking views of the cityscape, that might make it even more difficult to focus on what you came to do in the first place – yoga! Grab a few friends and check out this outdoor event – you'll learn new stretches (in English), and if you need any help, don't hesitate to ask for personalized guidance so you can ensure you're practicing yoga safely but also putting your English-speaking skills to good use.
3. Broadway, ongoing
Even though this doesn't fit within my theme of outdoor activities this month, I felt compelled to include this in my list because it's been a tough year for Broadway, thanks to the pandemic. They did what they could to stay alive, but virtual events could really only go so far in terms of massive entertainment. As Broadway begins to slowly and cautiously open its doors again, we should all come together and do what we can to bring Broadway back to the force that it once was. Once tourism picks back up and we reach greater and stronger vaccination levels, we'll hopefully begin to see Broadway build itself back up again, allowing visitors from all over the world to revel in its majesty. While you're here and while you can, do what you can to support this business and help it arrive back on its feet. No matter what show you can catch, you'll put your English listening skills to use, and don't forget to pick up the Playbill so you can learn all about the production in your own time – using your English reading skills, of course! Let's bring the city back to life!
---