If you haven't heard this exciting news just yet, brace yourself – this one is big!
New York English Academy has recently partnered with St. Francis College to help students fast-track their way into a four-year institution. Upon the completion of the Level 4 test at New York English Academy, you will not need to take an additional English test if you want to start your academic career at St. Francis College.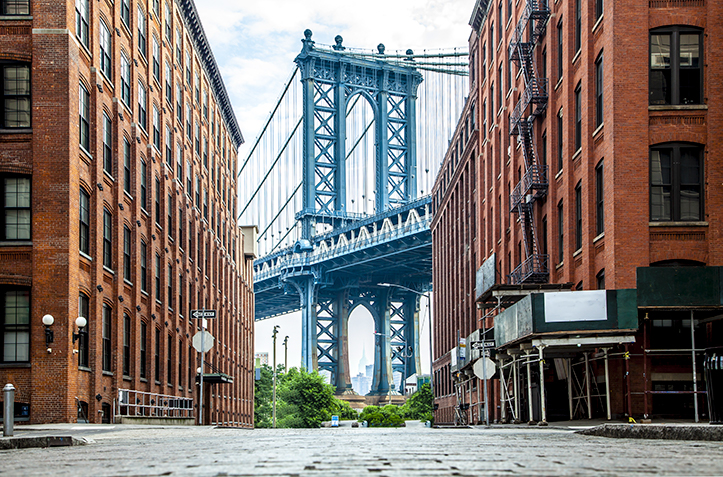 There are so many advantages to continuing your educational path at St. Francis College. Not only will you be able to take advantage of the partnership between these two institutions to help streamline your application process, but you'll benefit from so much more. St. Francis is located in Brooklyn, which means that you'll get experience and exposure to an entirely different borough while still being close enough to the sites and sounds of Manhattan that you've come to know during your time at New York English Academy.
Another benefit to attending St. Francis College following your time at New York English Academy is the ability to finance your education in a practical and realistic way. St. Francis is known for being one of the most affordable institutions in New York City, and the school provides a wide range of financial options for you as you explore the next steps in your academic journey. Having these kinds of conversations with the school will help you learn what your options are and the best ways to move forward.
You may have an idea of what you want to do during your time at St. Francis or what major you'd think of declaring once you start your journey. If your brain is wired more to be creative or if you're inspired to ignite change in the world, it's likely you're thinking about exploring options within the humanities fields. Luckily, at St. Francis College, there are a tremendous amount of foci that you can choose for your academic career. Even if you're unsure about the specific level of study, you still have so many options to choose from when the day comes to declare a major.
It might be likely that if you participated in the TOEFL program at New York English Academy, you may be interested in pursuing additional training in education. If you enjoy the process of inspiring others and helping students grasp concepts, you can pursue a degree in education at St. Francis to further develop and enhance your skills as a teacher, all while putting your own English language learning skills to use.
There are other ways that you can take advantage of your time at St. Francis if you're interested in the Humanities. Since you'll already be coming to the school with the knowledge of at least a second language, you might be interested in learning even more. If you choose to major in English, not only will you be a master of the language itself, but you'll be skilled in critical thinking, literature from all the over world, and a heightened talent at writing and communicating. If you're interested in expanding your skills beyond, you can focus on International Cultural Studies to learn more about other worlds and cultures. Within this area, you can learn about music, art, literature, religion, and even history to fully immerse yourself within this discipline.
If you're interested in the art of the mind, you can choose areas of focus that truly study the brain. Thinking about degrees in Philosophy or Psychology can set you up for a great start in the field as you study different methods of theory, approaches to understanding, and even new developments in the spaces. It's likely that after your undergraduate time at St. Francis, you'll want to continue your studies for post-graduate work, which is another area of focus that the school offers.
No matter what area of focus you choose for your time at St. Francis College, you'll appreciate knowing that the partnership between New York English Academy and St. Francis helped you achieve your academic goals quicker and with less complication. The Humanities will help you communicate more effectively, think more critically, and slowly change the status of the world so that the human experience can be more compassionate, understanding, and accepting. In a world in which we're all different, learning how to communicate with another has become a lost art, and participating in any of these Humanities programs at St. Francis College will make you a part of that grander change.