To me, December is one of the most unusual months in New York City. It seems like the whole month is out of schedule – I've found that traffic volume is completely unpredictable, attitudes are hit-or-miss, and the weather can make you either really festive or incredibly cranky and impatient. Despite all of that, however, I enjoy this month greatly for a variety of reasons.
For me, my work schedule becomes a bit lighter, as my coworkers are all staggering their vacation times, and people are starting to get into the holiday and time-off mindsets. Getting around town is unusual because I find that people are keeping non-typical schedules due to special holiday events, gatherings, and even traveling out of town. December is certainly a cold month, but it can still surprise you with out-of-season temperatures. It can be snowy and bitter one week, warm the next, then back to harsh and windy again. All of these unusual characteristics make December an exciting one, and I can't help but feel like a little kid again because nothing seems normal this month.
So here are a few tried-and-true suggestions that I can offer you to help you get through this upcoming month, and as we're still navigating elements of the pandemic, I'll ensure that these tips will be relevant for this time as well.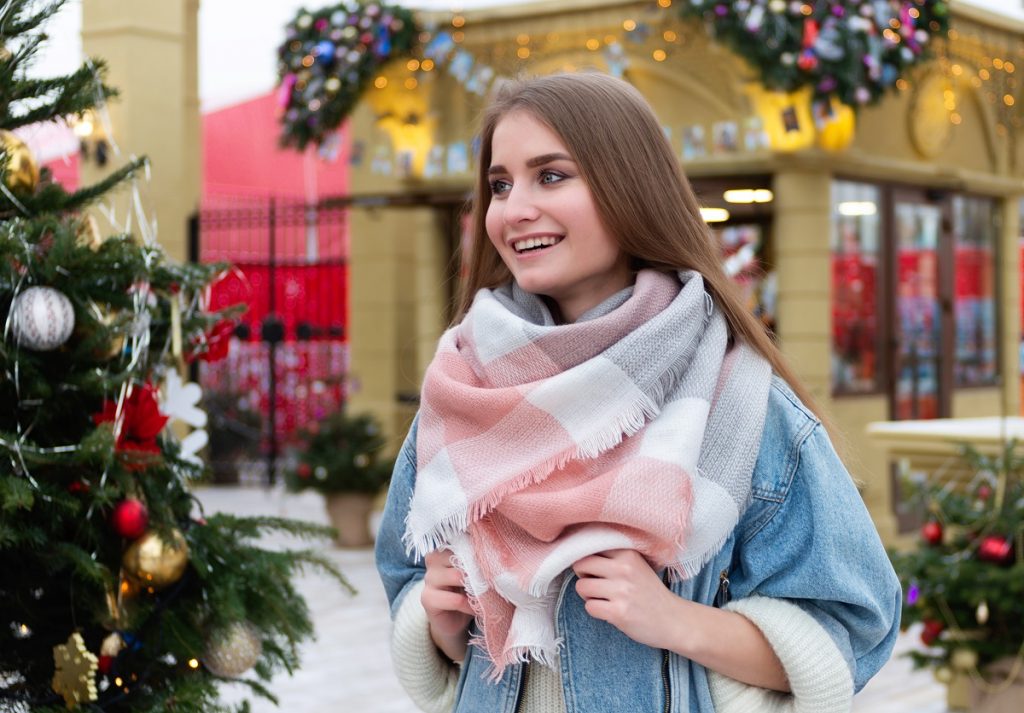 Coordinate with your social groups early
Everybody celebrates different holidays, and some travel while others stay local. If you're looking to be social this month or hold some kind of festive gathering, the earlier you can plan, the better. Please also keep in mind that we're still doing what we can to social distance and be mindful of health safety, so it's a good idea to know who is vaccinated as well as to understand peoples' levels of comfort when around other people. People tend to plan travel and social obligations in advance, so it's a good idea to do the same if you're hoping to have a holiday social gathering yourself.
December in New York City in the time of a pandemic calls for a lot of questions that we may not have had to ask in years past. While indoor dining is back, some people may not be comfortable, and since outdoor dining continues to be a reliable addendum, you'll need to consider these factors when deciding what and where to go. Of course, winter attire is also of high consideration, thanks to the rigid temperatures, considerations for public transportation, and knowing how to stay comfortable. I will continue to urge you to be connected with your weather forecast app, as I've found this will tell me what I need to wear, how long I should stay out, and even how to get there (listen, if it's snowing, I'll skip my heels).
Expand your thoughts for others
No matter your religion or the primary holiday you celebrate in December (if any), one of the main ideas of the season is consideration and gratuity for others. This is always a good time to remind yourself others may be lack in blessings, whether it's employment, local family, extra finances, or even a positive mindset. While this time of year is wonderful to celebrate the love and blessings in your life, it's also an opportune moment to remember those that may not have those same blessings. Do what you can to give back, whether it's your time through volunteering, extra food, clothing, or money through donations, or even just extra love to your close ones – it's never a poor time to think of others that may be less fortunate.
There's no doubt that it's been a tough two years, thanks to the pandemic. December is a time for us to reflect on what we learned, what our blessings are, and what we can do differently in the future.
As I look ahead to the next year, I'm hoping to be in contact with my friends and family, both locally and far away, more often. Because of COVID, I've been able to spend more time with myself, working on my short-term and long-term goals. I've picked up new hobbies and had the opportunity to experiment with different habits and schedules. I'm on a never-ending search to better myself, and as I face another December in New York City, I'm more hopeful for the future than I have been in the past.