There are quite a few choices as to what you should do with your cell phone while studying abroad. Which option is best depends largely on the length of your studies, so let's take a look at the following before deciding.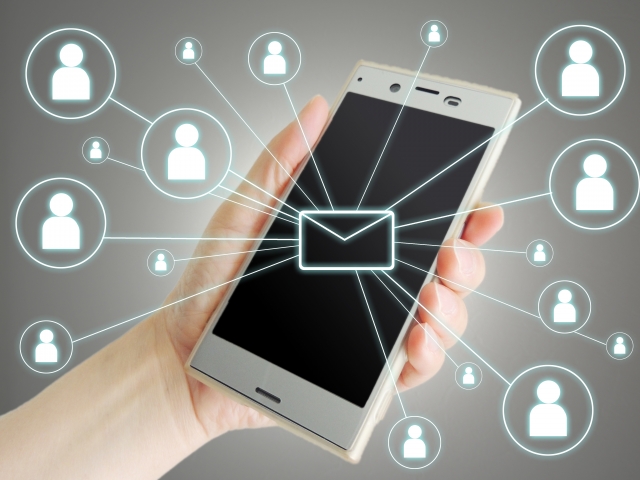 For Short-Term Studies Abroad:
Option 1: Use your smartphone to connect to the free Wi-Fi at schools, accommodation and within stations.
New York is implementing free public Wi-Fi, so you will be able to use the internet at many different places like libraries, stations, parks and traffic intersections. Also, many cafes and fast food restaurants offer Wi-Fi as part of their service. However, services such as these are not always high speed. One option is to purchase a mobile Wi-Fi router.
** If you don't switch off your mobile data, international charges will apply**
Option 2: Use your local telco's always-connected overseas internet service
If choosing the option to use an overseas internet service provided by your local company, please contact the telco before coming to the United States.
Mobile Wi-Fi routers:
Local carriers provide prepaid services. These are quite affordable, but their expiration dates are usually only a few months. They are suitable for short-term studies but may not be useful for long-term studies.
In America, it is possible to purchase prepaid Wi-Fi routers with indefinite expiration dates. (e.g. Internet on the Go)
It's best to buy these along with a usage fee voucher. The cost is split into two types: one for fixed-term expiration and the other for indefinite expiration. The price also differs according to capacity (around $10 to $50).
Example: $25 for 3GB with a 30-day expiry, or 1.5GB with no expiry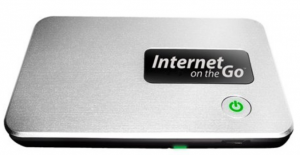 For Long-Term Studies Abroad:
What do I do about the cell phone I use in my country?
Regarding your cell phone, you may cancel your current contract, or you may alter your plan, and have it placed on hold. In short, if you pay the minimum costs while you're studying abroad, you can then return to your original plan after returning home. The companies au, Docomo and Softbank all offer a service to put your contract on hold without paying the hundreds of yen cancellation fee. With this option, there is no breach of contract fee, so it may be better than cancelling while you're overseas. Please contact your telco for more information.
Option 1: Purchase a cell phone within the United States
Purchase both a cell phone and a SIM card at your destination.
It is important to note that if you set up a new cell phone, you won't be able to let your family members know your contact details etc. in advance. If you purchase a device locally, all the instructions and information will be in English.
(*There is a service called "h2o by KDDI" to set up a cell phone and issue a phone number prior to leaving the country. Please contact us for more details.)
1. Purchase a pre-paid type cell phone that you can pay before using
You can buy pre-paid phones if you have the payment fee and personal ID.
The best thing about this type of service is that it does not require a contract, so you can cancel it at any time you like. However, there are initial costs to purchase the device. (The full price of the cell phone is paid at the time of purchase, and this can vary from $50 to $800 depending on the device.) You purchase a SIM card at the same time as the cell phone. Since there is important information and numbers on the packaging of your cell phone and SIM card, we recommend that you keep these and do not throw them away.
The major American telco are:
Verizon
AT&T
Sprint
T mobile
Metro PCS, Virgin Mobile (specializing in prepaid)
Metro PCS and Virgin Mobile specialize in prepaid services and are cheaper than the other major companies, but they may not receive good signal in the suburban areas.
We recommend pre-paid services since students without a social security number or a bank account can easily use them.
Payments are made from your own online accounts.
2. Purchase a post-paid type cell phone
This is a regular contract type. Cancellations during the contract period will incur penalty fees. Since you will be required to show your social security number and other information, this isn't convenient for students without a social security number.
Option 2: Unlock the SIM for your cell phone, and only purchase a SIM card in America
Insert and use the purchased SIM card
If you'd like to use this method, please contact your current telco.
To be able to use your phone for this, the following conditions must be met:
1) The cell phone must have been sold after May 2015
2) The period of use must satisfy the minimum requirements for the telco
3) The cell phone must be compatible with US frequencies
SIM unlocking your phone is not always possible, depending on how long you have been using the phone. Please ensure you unlock your phone at the specific company's store or through the support site. Some stores will charge fees of 1000-3000yen to do this for you. Cheaper smartphones may be able to be SIM unlocked, but they also may not support US frequencies.
Check that your phone is a compatible model, and if there are no issues, purchase the correct SIM type for your phone after arriving in the country.
Please note the following points:
The type of SIM card differs depending on the model of Android, iPhone etc.
There may be difficulties connecting to US signals
SIM Cards:
A SIM card is a card which holds information like your phone number etc, and once purchased, is inserted into your device. In other words, a cell phone is unusable without a SIM card. Up until recently, telco companies issued their own individual SIM cards and set them to read only specific information (SIM lock). This made it impossible for customers to switch to other companies.
In 2015, the Ministry of Internal Affairs and Communications instructed all telco companies to enable SIM unlocking, so now it has become possible to do so.
New York Wi-Fi
New York is one of the advanced internet environments in the world.
In Manhattan, LinkNYC (a New York project to replace the unused public payphones with public Wi-Fi) is everywhere. The speeds are a decent 200Mbps.
To use LinkNYC, select "LinkNYC" from the list of available Wi-Fi on your phone, then register your email address. The certificate will be installed, and you will be able to use the internet service.
In the subways, a free Wi-Fi service called "TransitWirelessFree" is provided. Most buses do not provide Wi-Fi, but some buses that run in the Bronx and in Queens do. Charging is usually possible.
There is free Wi-Fi on the NYC Ferry. Additionally, free Wi-Fi is available all over the place, such as in cafes, hotels, restaurants, museums etc.
Although the internet services in New York are progressing, if you'd rather have easy access to the internet without hassle, we recommend renting Wi-Fi or acquiring a cell phone in the United States.
American Cell Phone Information:
In some countries, a fee is charged for making a call, but not receiving calls. In the United States, fees are charges both for making and receiving calls.
In the US, the contract would be "charges for 0 minutes' talk and 0GB of data".
Please remember that if the person who calls you talks for a long time, you will also be charges as the receiver of the call.
Each situation is different depending on whether your study abroad plans are long-term or short-term so consider all your options before deciding what to do. Furthermore, ensure you contact your current telco company.