No matter how far along you are in your academic journey with the New York English Academy, you've probably thought about what your next steps could look like upon completion of the program. In addition to being nestled in the great New York City and having so many options at your fingertips, you also have the tremendous capability of continuing your education at dozens of institutions all over the city. Because so many individuals come to the city for all sorts of reasons, the opportunities truly surround you, no matter where you are.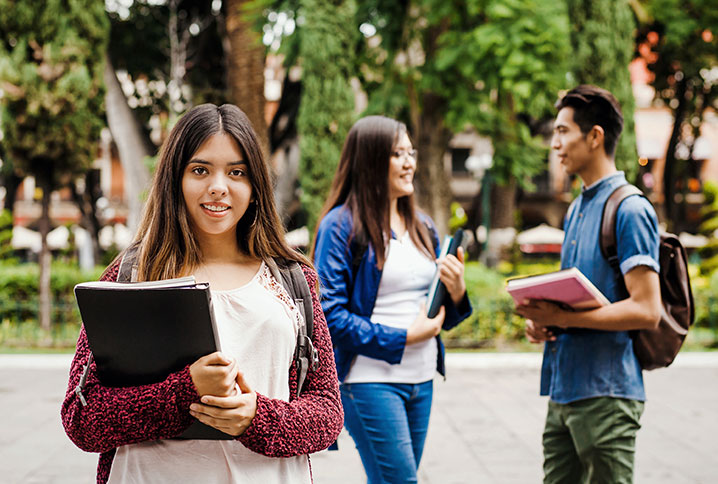 If you're considering pursuing a bachelor's degree following your time at New York English Academy, you're in incredible luck. Recently, New York English Academy partnered with St. Francis College to help students adapt to the traditional college experience seamlessly. Upon completion of the level 4 testing at the New York English Academy, you will be able to bypass an English test for entry. This will help you save time and money in additional testing and qualifications, and ultimately this benefit will help you get started with your studies more quickly and efficiently. Additionally, once this partnership has been identified, you can also be considered a part of the St. Francis College community, allowing you to start networking and socializing with other students at the college. This is a great way to get a head start with your integration at the school.
Another awesome benefit to this partnership is extreme proximity between the two institutions. Since New York English Academy is in lower Manhattan, you've likely learned your way around this part of the city easily and quickly. Given all the attractions, you've also likely been able to cross a ton of tourist destinations off your list. As you look into St. Francis, you'll be able to experience a different borough easily. Since the college is in a convenient spot in Brooklyn, you'll still be able ot get back and forth between the two boroughs quickly and easily. And, you'll learn a completely new part of the city, too!
If you're thinking about pursuing a degree in the sciences, there are tons of options for you to look into once you're in the program at St. Francis College. From science foci like Chemistry and Physics to the medicine disciplines, like Nursing and Psychology, you'll have plenty to choose from. Another great advantage is that some of these areas of study will require post-graduate work, and these programs will help set you up for success if that is your plan of action.
Another great benefit to being a part of the St. Francis College community is that you'll be able to utilize the services of other departments to help with your academic journey. If financial aid is something you'll want to look into, the financial aid department on campus will help you explore your options and what is available to you. The choice to attend higher education is a big one, and finances is one of the main decision-making factors that go into the overall process, so be sure to set up an appointment so you can also take your future finances into consideration.
While you won't have to declare your major immediately once you start at St. Francis College, you will after you get a few semesters under your belt after taking some general education courses. Another department that you should get used to is the advisement services department. These professionals will help you on an individual basis to figure out what your interests are, identify areas of exploration, and ultimately help you land on a final decision in terms of what you'd like to focus on. This person will also help you ensure that you stay on track and complete all the requirements necessary for program completion. These individuals are there to help you throughout your whole journey, so it's crucial that you take full advantage of what they have to offer for you and your future.
Participating in the New York English Academy is setting you up for success, and now, with the partnership with St. Francis College, you'll be able to continue your studies easily and seamlessly without even having to leave New York City. You can continue to benefit from living in a cultural melting pot while simultaneously honing in on your skills and studies so you can set your future self up for success.